This is what we woke up to unexpectedly Saturday morning.
I thought we were heading towards Spring, but evidently I was wrong!
As far as weekends go, this one was fairly uneventful. The hubs played in a golf tournament (yes, even though it was freezing) while I didn't do anything particularly exciting.
We ventured out to the nearby town of Spilimbergo for a violet festival, but that was a bit of a bust.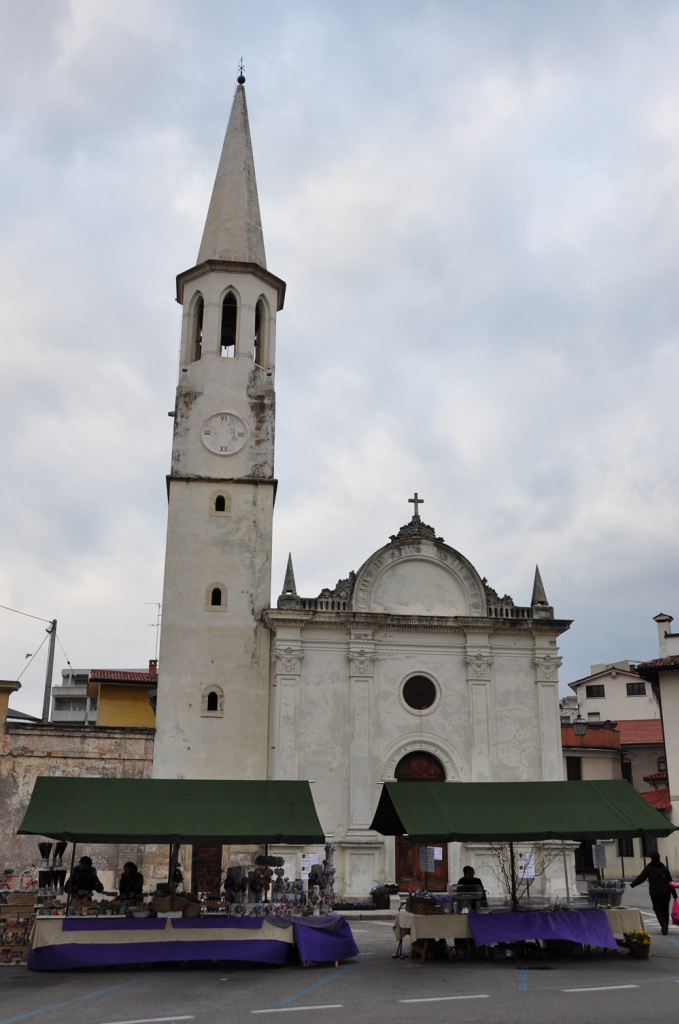 There really wasn't much of anything going on (where's all the violets?), and after a quick walk through the town center we decided we didn't want to stick around.


It seems as though most of the blog world has been freaking out about the news of Google Reader coming to an end.
I'm not a huge fan of change, and from what I've been reading it seems like most bloggers feel the same!
I'm trying to adjust to Bloglovin' and I hope that I can grow to like it.
In case you haven't jumped on the bandwagon yet, you can continue to follow Pearls & Prosecco through Bloglovin'
here
.
Happy Monday!