I had seen pictures online and knew this was somewhere we needed to go.
It's about a 30-45 minute boat ride from Venice to Burano.


We took the 12 Vaporetto from the Fondamente Nove stop, which seems to be the easiest stop to get on at for Burano. The boat first stopped at Murano, the island known for glass. We continued on for a bit longer until we finally reached our destination.
The town is adorable.


Brightly colored houses line the town as a canal runs right down the center.
Burano is a great place to spend a couple of hours when visiting Venice. Although we had already enjoyed lunch prior to our arrival, they had some fantastic looking restaurants.
We checked out some shops, enjoyed some gelato, and took in the scenery.
Oh yea, and snapped tons of pictures.
This town is kind of a photographers dream, and my husband had a field day.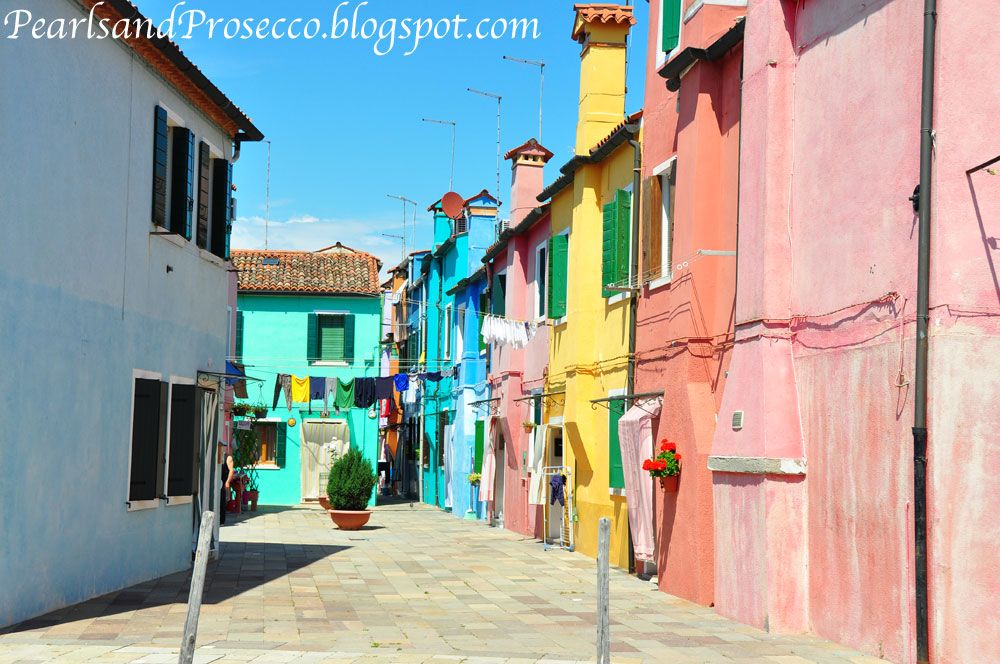 If you find yourself in Venice, I highly recommend taking a break from the craziness of the city and making your way over to Burano.
I guarantee you won't be disappointed.