When planning a trip to the Cote d'Azur, you must first first decide which town to stay in.
We chose Nice, partly because of it's proximity to Monaco, and because it's one of the major towns in the area.
Upon arrival, Nice wasn't exactly what I had pictured in my mind.
The town is very crowded with cars, buildings, and people.
We were visiting in June, so I can only imagine what its like in July or August.
Hotel prices are outrageous, so we opted for an apartment on Airbnb.
We stayed at the home of a retired man named Albert who was a wonderful host.
He was able to give us lots of insight about the city and the travels we had planned.
It was late afternoon when we arrived, and after settling into our room we decided to see what the town had to offer.
We headed towards the main part of town, with the famous Promenade des Anglais in mind as our destination.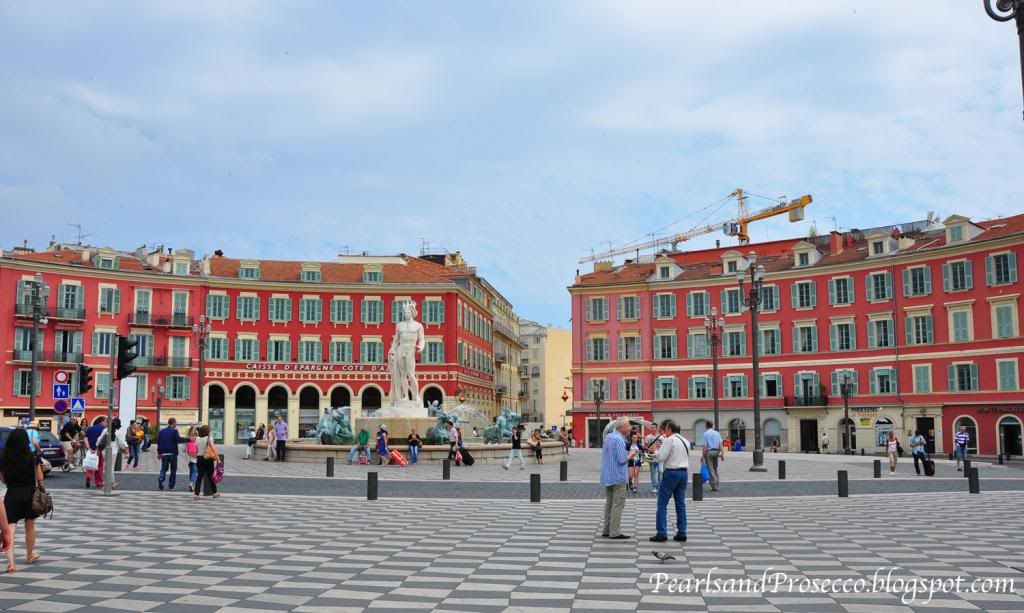 The Promenade was a bit smaller than I had imagined, although it is long.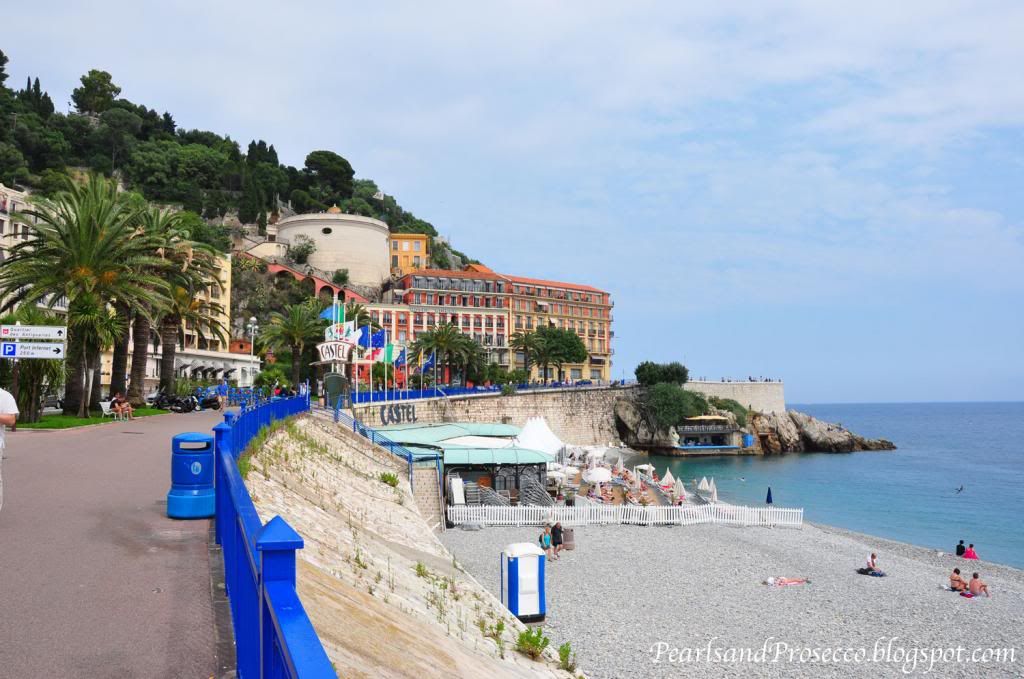 We headed towards Castle Hill, but didn't walk up all the way.
It's a long ways up, and I was newly pregnant.
Lucky for me the morning sickness started kicking in the day before we were to leave for our trip.
It wasn't too terrible yet, but it made for a slightly difficult vacation for me.
Even though we didn't go all the way to the top of Castle Hill, the views were still spectacular.
Nice was a great home base for exploring the south of France, but I'm sad to say that we didn't get to spend much time there.
Our trip was rather short, and we spent the majority of our time elsewhere.