I currently have a mild obsession with burlap, and its manifesting itself in all things fall.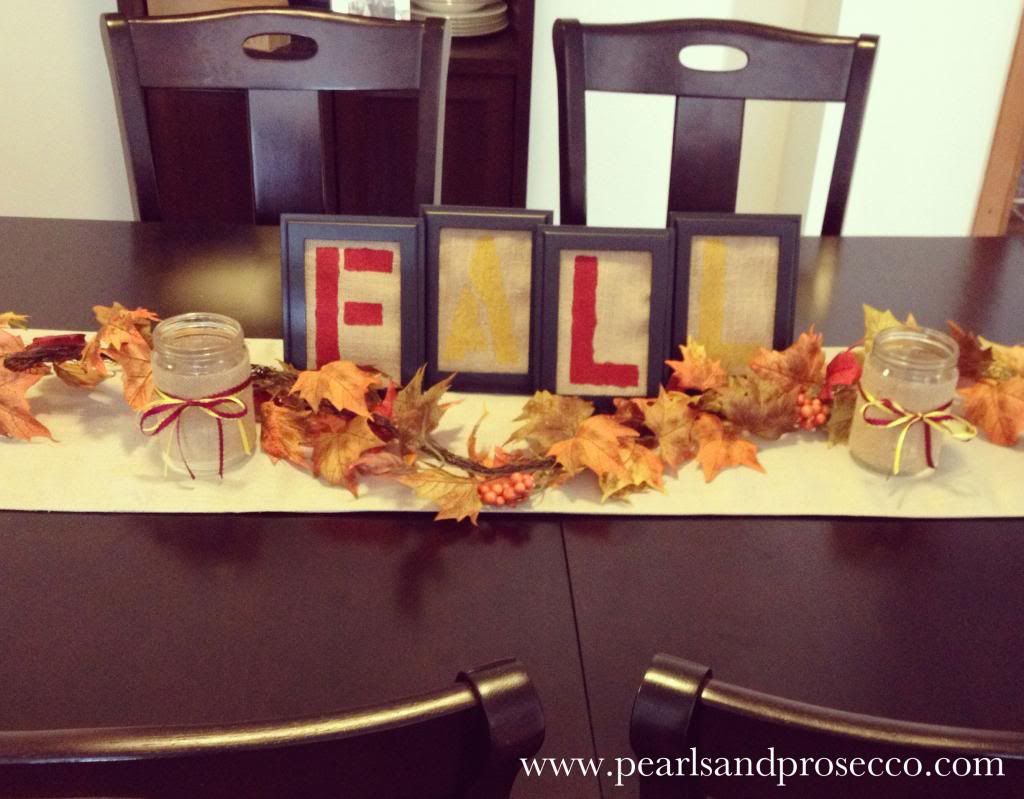 After making the "Boy" sign for our gender reveal, I discovered how insanely easy it is to paint letters on burlap using stencils and acrylic paint.
So I decided to give our dining room table a fall makeover, and managed to sneak in some garnet and gold while I was at it (Go Noles!).
For the votives I simply took some empty jars we had laying around the house and covered them with burlap. I used a hot glue gun to secure the fabric around the jar. Next I took garnet and gold ribbon and tied it around the jar.
Done!
For the "Fall" letters I measured and cut pieces of burlap to the size of the picture frame. Then I painted my letters using stencils and acrylic paint. I removed the glass from the 4x6" picture frames, and once my letters dried placed the burlap pieces inside.
Done!
I put everything together and came up with my festive fall table.
While I was at it, I also made a set of letters for Halloween that spell "BOO."
Since I didn't adhere the "FALL" letters to the actual frame, they can be easily changed out for any holiday.
Happy Fall Y'all!