We leave for London next week, so lately I've been getting my British on.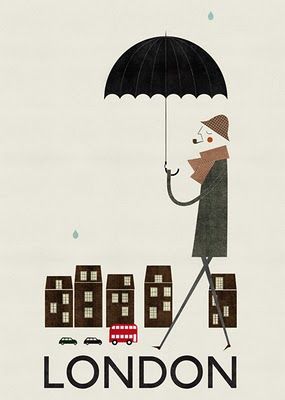 image via
I am SO excited for this trip. We will be spending 5 days in this busy city, which is definitely one of the longer trips we've taken. Normally when we travel we only stay for 2-3 nights.
There is SO much that I want to see and do, but these are the things that are currently at the top of my list.
Enjoy a traditional Afternoon Tea
I want to do the whole shebang. I want pretty tea cups, I want yummy finger food, I want some delectable sweet treats.
I want to be fancy and enjoy afternoon tea.
I also don't want to totally break the bank (these things can be pricy!), so any suggestions from those who have been there and done that would be wonderful!
Find platform 9 and 3/4
I have recently started reading the Harry Potter series (I know, I'm a little late) and I love them.
I'm currently on the third book, and my goal is to finish them all well before the baby arrives.
The hotel we are staying at is near King's Cross Station, and I'm pretty sure that when we take the train from the airport into the city that we will get off at King's Cross.
September 1st has come and gone, and I never received my letter from Hogwarts in the mail.
But that's not going to stop me from finding platform 9 3/4.
Buckingham Palace
When we travel I absolutely LOVE seeing castles and palaces. Jacob is pretty sick of them, but I told him that he better get excited for Buckingham Palace because that's one place I'm not going to miss.
Perhaps its the little girl inside of me that always wanted to be a princess, but there is something magical about visiting these places.
Laduree
I tried my first Laduree macaron during a trip to Paris a couple of years ago, and they are divine.
They have a few locations in London, so I must indulge in these fantastic treats.
Pistachio is my favorite, but I'm looking forward to trying a few new flavors that I have recently learned about. Vacation is for spoiling yourself, right?
Take in a show
I want to go to the theater while we are in London.
The problem is, I don't know which show to choose!
It has to be something that my hubby will enjoy and sit through, and so far his vote seems to be with The Lion King.
Any suggestions would be greatly appreciated!

I could go on forever, but I wanted to keep this list short and sweet.

Have you traveled to London or call this city home?
I would love to hear any recommendations!