It's a bit outside of the city center, but if you simply hop on the underground metro you can find your way there without a problem.
The Palace is big, and there's much more to see and do than to just take a tour of the inside.
There are a variety of different tickets that are available, and they all include different aspects of Schonbrunn. I made sure that our ticket included the apple strudel demonstration.

The first thing we did upon arrival was stop for a photo-op outside of the Palace.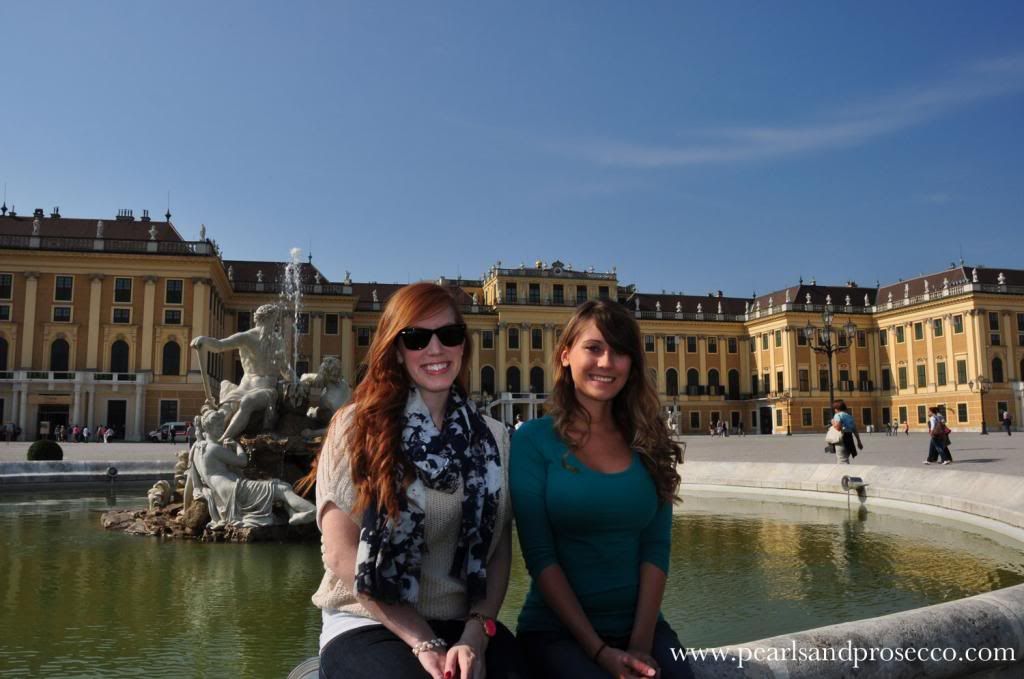 The tours of the Palace are self guided, and you are provided with an audio device that tells you about each room as you enter it.
Unfortunately pictures were not allowed, but the rooms were very interesting. Marie Antoinette lived there for a period of time, and Mozart had his first performance there at the age of six.
The Palace grounds and gardens are also a must see.


I was determined to not miss the apple strudel demonstration, especially because it came with a tasting of apple strudel.
I'm not going to lie, this might have been my favorite part of our visit to Schonbrunn.
The demonstration was great, and I left with a wonderful recipe for apple strudel that I am determined to try this fall.

If you find your way to Vienna the Schonbrunn Palace is a must-see.