This is a story about the most amazing hot chocolate I have ever experienced in my entire life.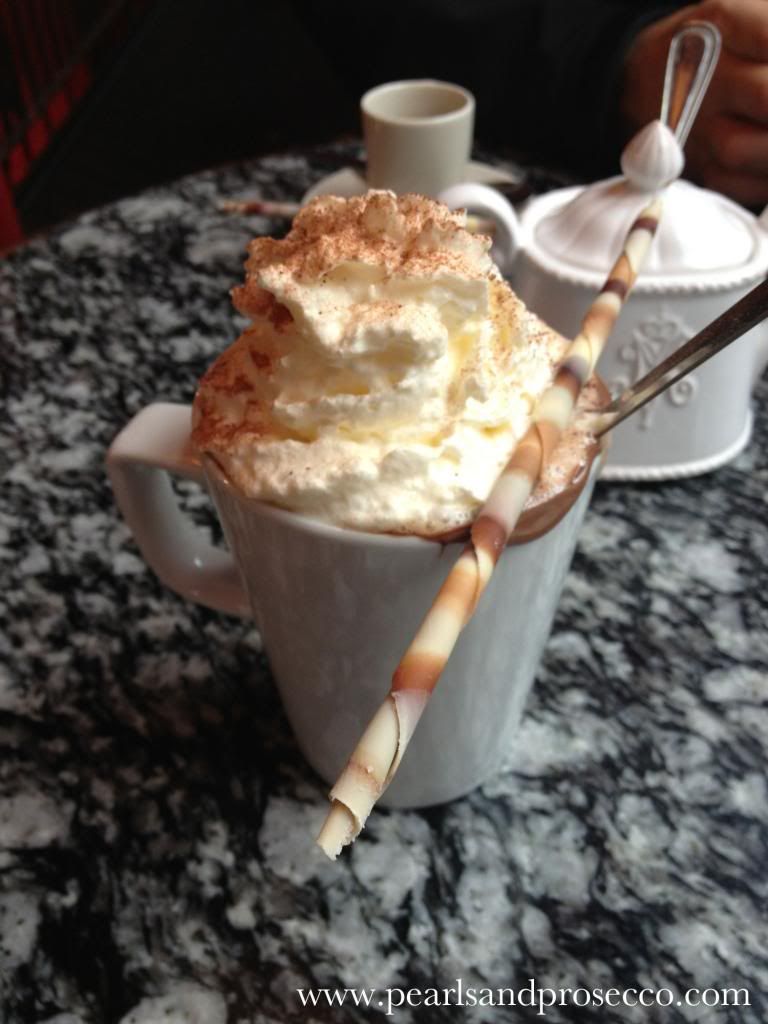 One of my favorite areas of London is Soho.
In a way it reminds me of certain areas of Portland.
It's hip, trendy, and full of young people.

When my husband and I travel we are all about food. We don't spend money on things like souviners, we spend it on delicious meals and treats.
While wandering around Soho we came across Choccywoccydoodah, a chocolate shop that truly looks like it belongs in the Pearl District of downtown Portland.


The inside of the shop was just as quirky as its name, and upstairs you could sit down and enjoy some truly amazing treats in the "Bar du Chocolat."
Seriously, this stuff should come with a warning label.
It was so thick and rich that I felt like I was drinking straight melted chocolate.


There were a variety of tempting cakes and sweet treats, but there was no way I could handle that on top of my heaven in a cup.
I guess even I have a limit when it comes to chocolate and sugar.

This was definitely a neat find during our time in London!