Some people determine the beginning of fall not by the calendar, but by when Starbucks starts serving pumpkin spice lattes.
Those little sips of heaven may taste good, but they are spendy and LOADED with sugar and empty calories.
I wanted a healthier alternative, especially since I'm sharing everything with the little one inside of me.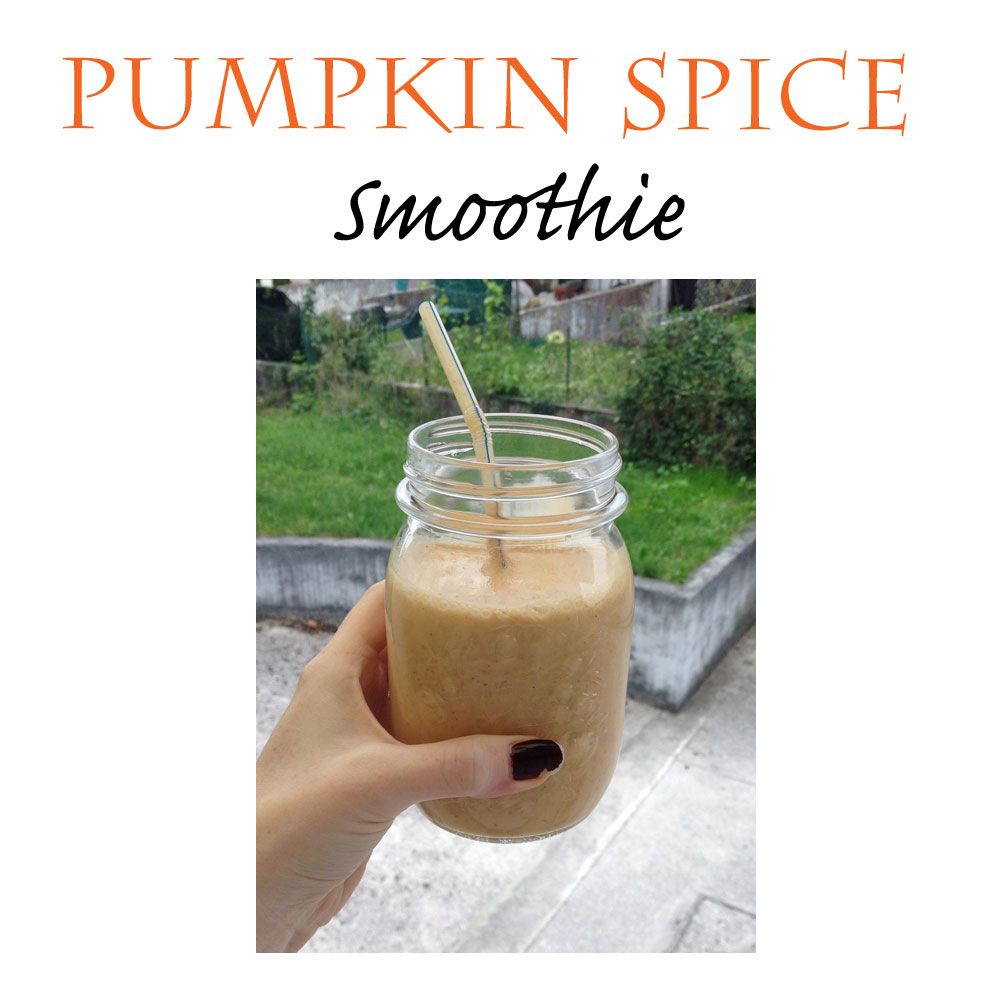 With this pumpkin spice smoothie you can still enjoy some fall-in-a-cup, but with less sugar and more stuff that's good for you.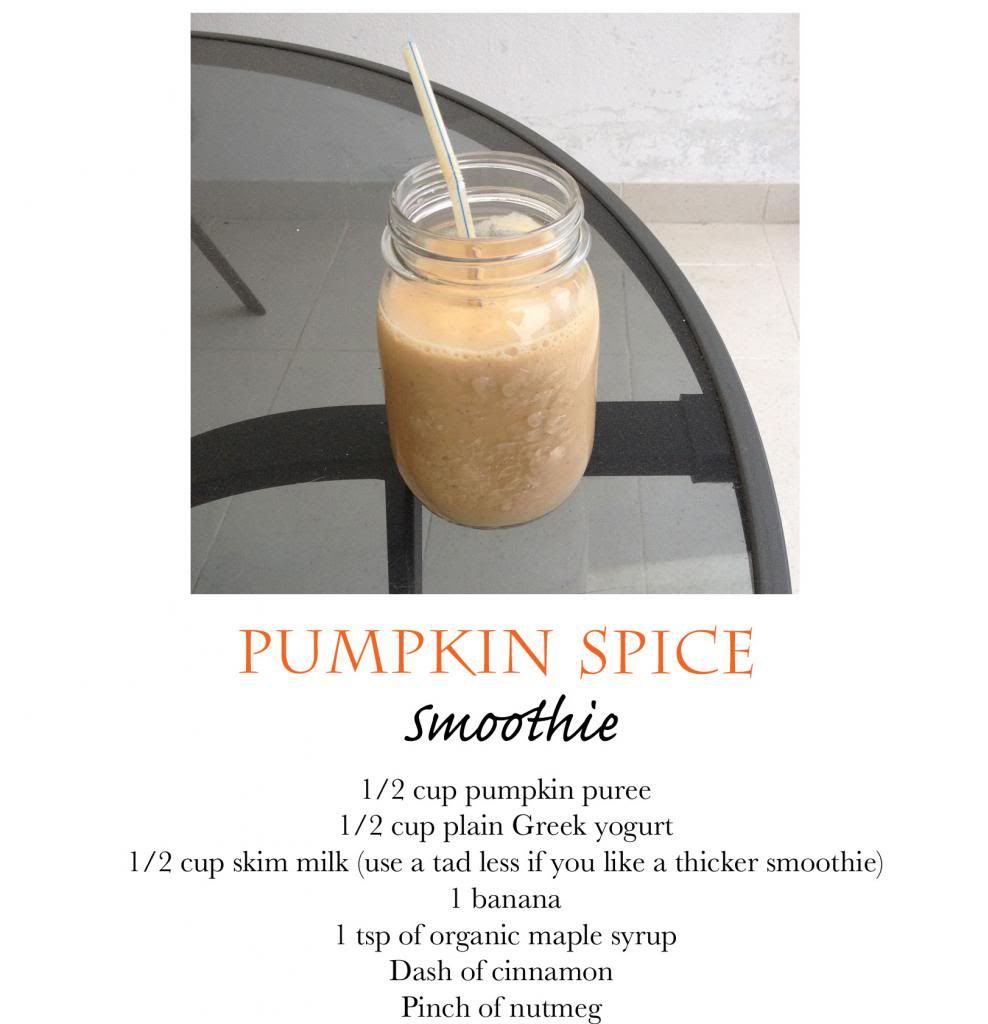 Use an immersion blender (one of the greatest inventions on this planet) to blend everything, and enjoy some festive goodness without all of the empty calories.

Happy Fall Y'all!