I didn't know much about the Tower of London prior to our visit, just that it was a top site to see.
Well, both Jacob and I were pleasantly surprised.
Tower of London is pretty awesome.
It is comprised of a number of different buildings, and although you are provided with a map, I would highly recommend taking the Yeoman tour, which is free with admission to the tower.
When I researched the Tower of London on TripAdvisor prior to our visit, I was a bit confused because the reviews seemed to refer to two different tours: the Yeoman tour and the Beefeater tour.
Let me just clear this up.
There is only one tour that occurs at the Tower of London.
The name of the tour is the Yeoman Warder tour, and I believe people are referring to the men who give the tour as "beefeaters."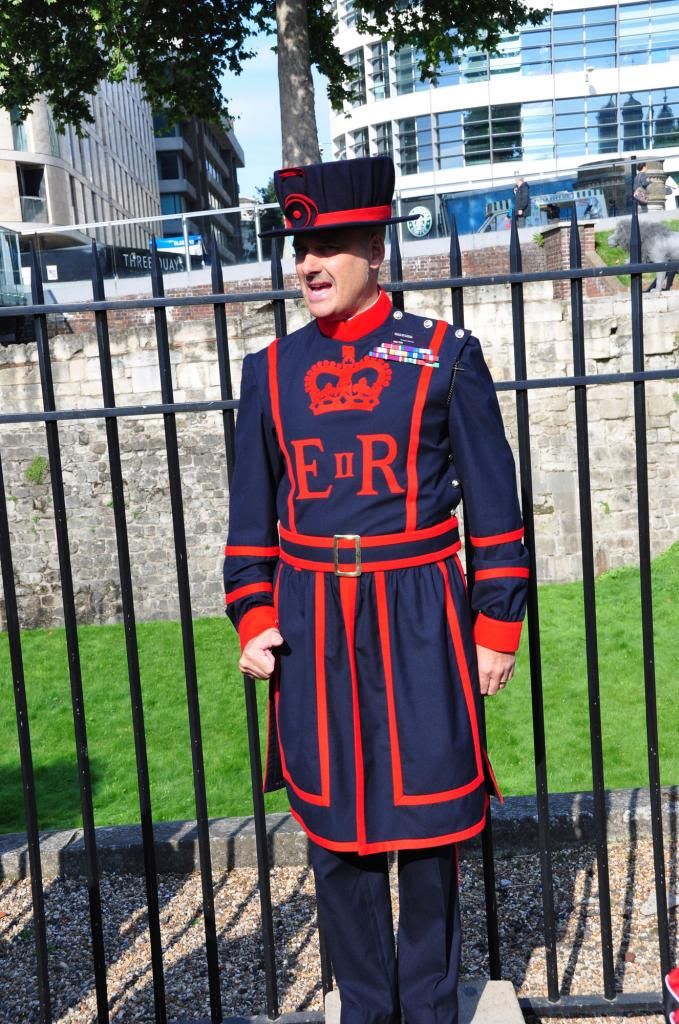 We arrived at the Tower right before the first tour of the day began. Without partaking in the tour I don't think we would have had much of a clue as to what we were looking at, or the history of the entire place.
Also, the men who give the tours are highly entertaining with a lot of attitude.
The most important lesson I walked away with was that the Tower of London was not just a prison. It was actually only a prison for a short period of time, but of course that is the most interesting part of it's history.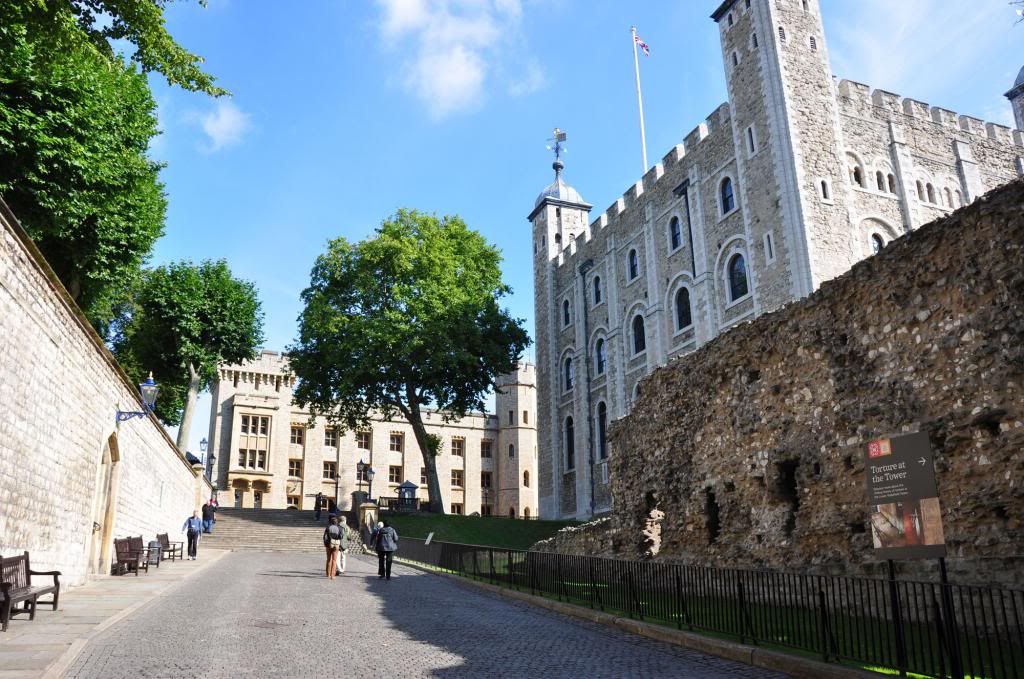 Eventually we split up from the tour because there was one thing that I just
had
to see:
The Crown Jewels.
They are currently on display in this building, but of course pictures aren't allowed.
Since most people were still on the tour, there wasn't a line and we were able to go right in and look at everything.
The jewels are gorgeous, and really neat to see.
I would have made a trip to the Tower of London just to see them.
You can visit the various towers that make up Tower of London, and each one has a different story with different things on display.
We checked out the Torture Tower, which wasn't quite as cool as the name suggests, and the armories tower.
Right outside of the Tower of London "compound" is the Tower Bridge.
Tower Bridge is often confused with London Bridge.
You know, London Bridge is falling down... Falling down... Falling down...
London Bridge is a much older and not nearly as pretty as Tower Bridge, but because in some ways it is more famous, people assume that this pretty bridge is London Bridge.
Tower of London was definitely my second favorite site in London (right after
Buckingham Palace
of course).
As always, if you are visiting I recommend arriving first thing in the morning!
It was around lunchtime when we left, and things were starting to get crowded.
Perhaps I just hate crowds and lines more than the average person? I will do pretty much anything to to avoid them.
Stay tuned for more posts in my Travel to London series!