This year we'll be in Italy for the holidays, so during our trip to Florida in November we decided to celebrate a bit early.
Jacob and I didn't tell my family anything, just that on a particular Thursday afternoon/night they needed to be free.
They were pretty clueless as to what we had up our sleeves, and during a stop for dinner we finally revealed to them what we had planned.
I'd say everyone was surprised.
Mickey's Very Merry Christmas Party is an event at Disney World where the entire Magic Kingdom is made-over into a winter wonderland.
Cinderella's castle was specially lit up for the occasion.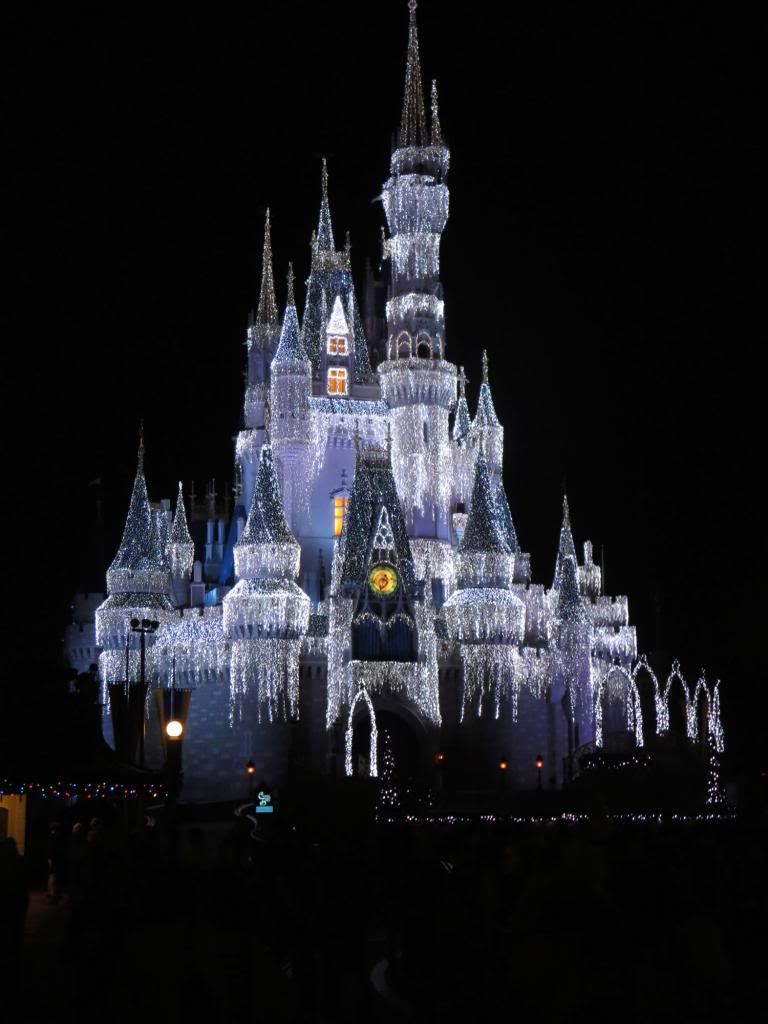 All of the good rides were open for the event, and here is the best part: There was barely any wait time.
If you've been to Disney World before than you know that the time spent waiting in line can be killer, so to be able to cruise through and hop on was amazing.
Feeling a little famished after all those rides?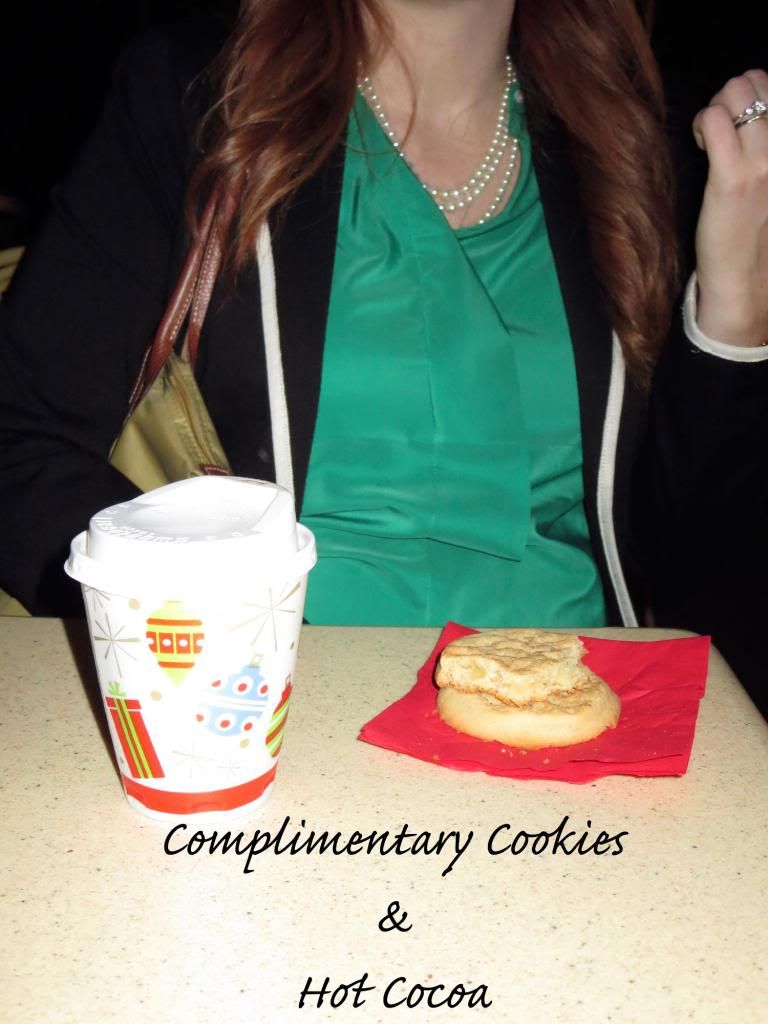 No problem, enjoy complimentary cookies and cocoa.
Just stop by one of the many stands located throughout the park and grab some treats.
Of course the party wouldn't be complete without Mickey's Once Upon a Christmas Parade down Main Street USA.
This was the perfect gift for my family, and a wonderful opportunity to do something fun together.
Honestly, you can never be too old for Disney.
There is a pretty decent military discount for Mickey's Very Merry Christmas party, which makes it more economical than spending a regular day at the park. I only hope that Disney continues their military discount for this event in the future!
The military discount can only be used on select days, and they all happen to be in November. You can't purchase tickets ahead of time because they are only sold at the park. The good news is the military tickets can't sell out, so there really is no point to buying ahead of time anyways.
With an active duty military ID you can purchase up to 5 additional tickets.
Merry Christmas!