If you follow Pearls & Prosecco on social media then you have probably already discovered that on Friday, February 7th we welcomed little Jacob Douglas into the world.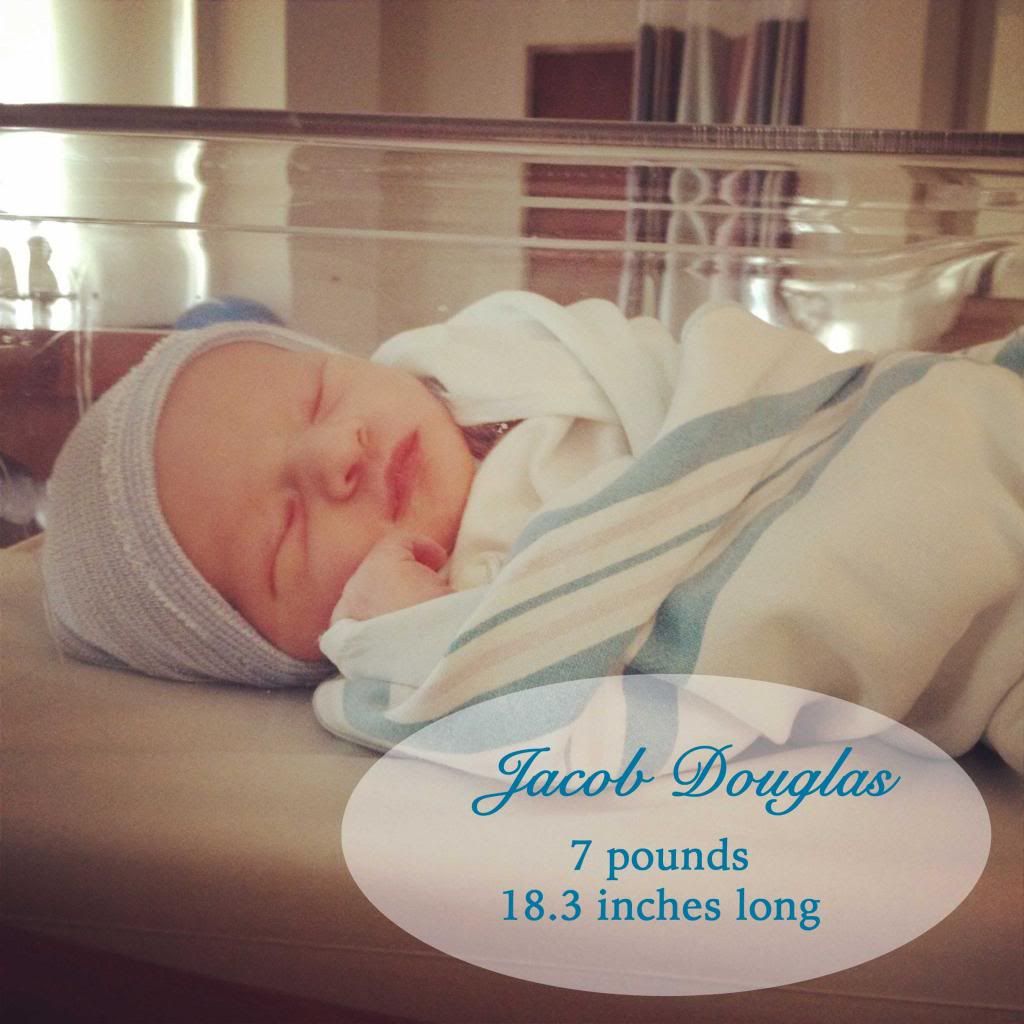 I plan on sharing my birth story a little later, because it wasn't exactly "normal" and was full of some rather unexpected twists.
For now I just wanted to stop by and share our news while I have a free moment.
We are absolutely thrilled with our new little man, and I can't wait to share more once I get into the swing of things and we find our rhythm as a family of three.