Even though our little guy is only 10 weeks old, we had a great time celebrating Easter with him.
Children just make holidays so much more fun.
On Saturday we took Jacob on base to meet the scariest looking Easter bunny I have ever seen.
Part of me is thankful that he was so little, otherwise I think he would have had nightmares.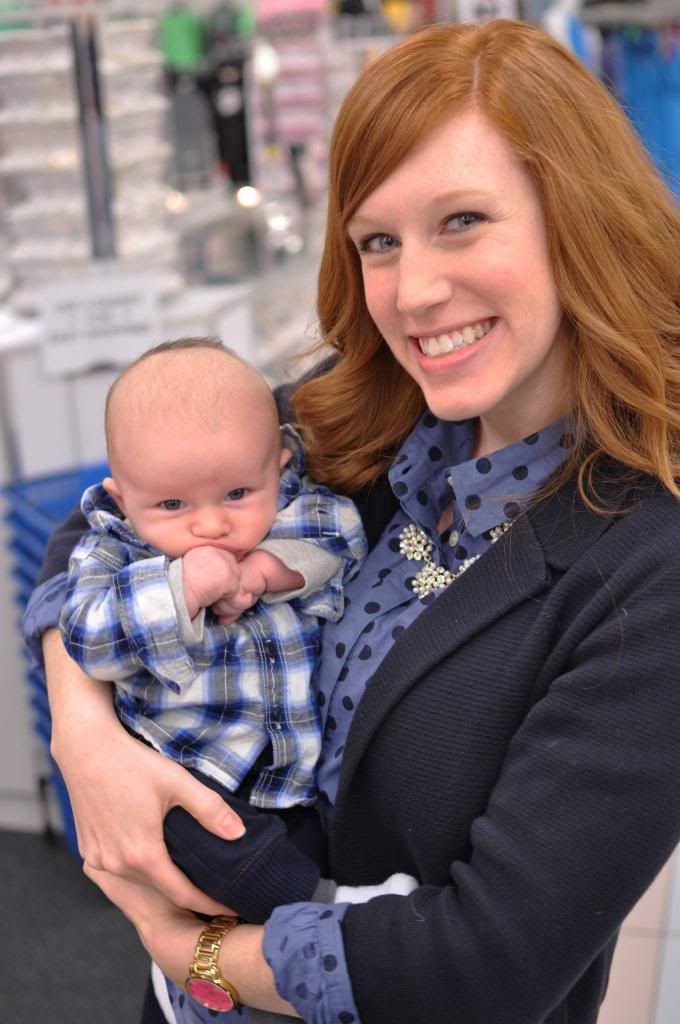 Earlier in the week I put together an Easter basket for Jacob that included some toys, sunglasses, a book, stuffed bunny, and a onesie.
We showed him his basket on Easter morning, which I'm sure was more fun for us than it was for him.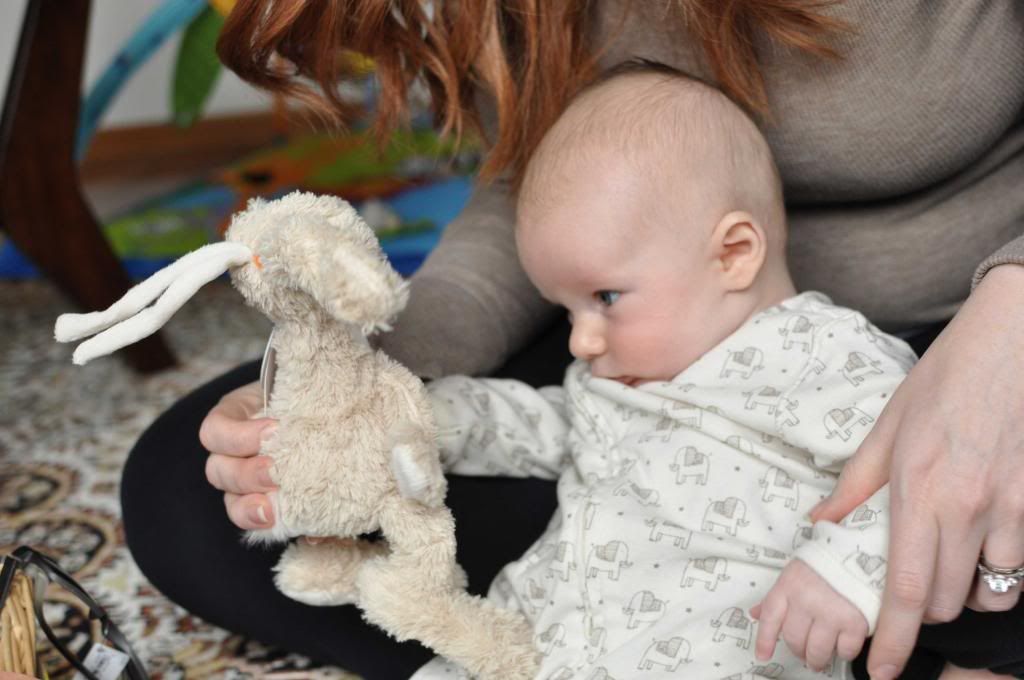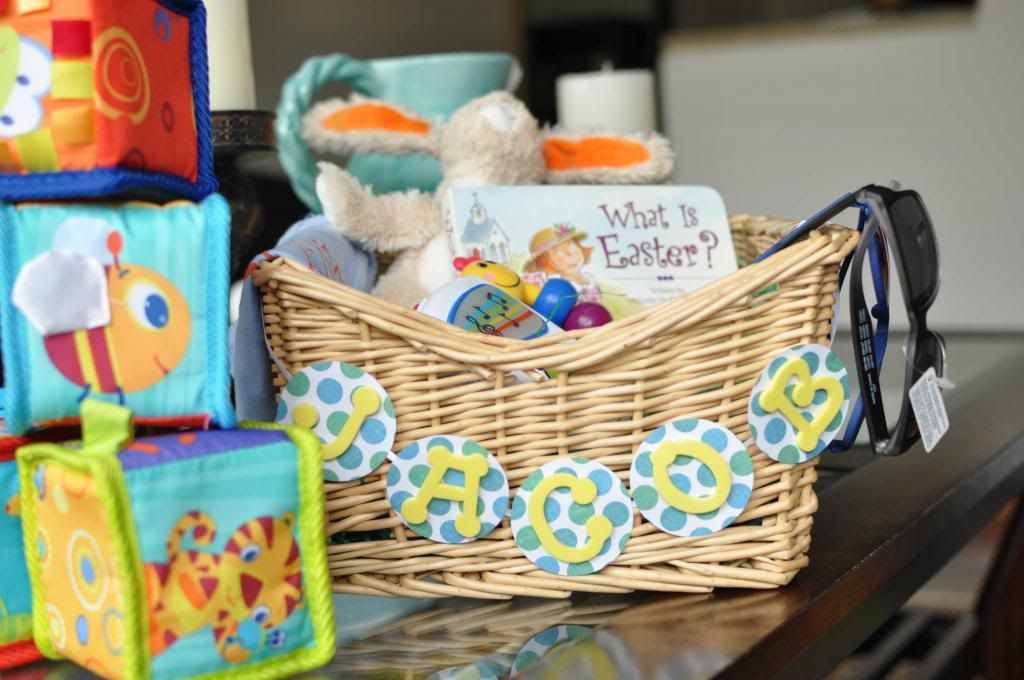 We went to a noon Mass, which was was wonderful because it gave us some time to relax at home in the morning.
Jacob did an awesome job sitting through his first Mass. Even though he stayed awake the whole time, he barely made a peep. He started to get fussy towards the end, but that's because he was hungry.
I would have loved to get a nice family picture after Mass, but unfortunately someone had a bit of an explosion, so his clothes had to go straight into the wash. Along with mine. And the cover of the chair he was sitting in.
There were a lot of casualties.
This was the first real holiday we have gotten to celebrate since we had Jacob, and now I can't wait for more.

It makes my heart so happy to know that soon we will be able to spend holidays with family!