I kept thinking it was so much farther away, and now here we are, just a few days out.
For whatever reason we have yet to accumulate any decor for this holiday, which means I've been taking the DIY route and making the most with what I have.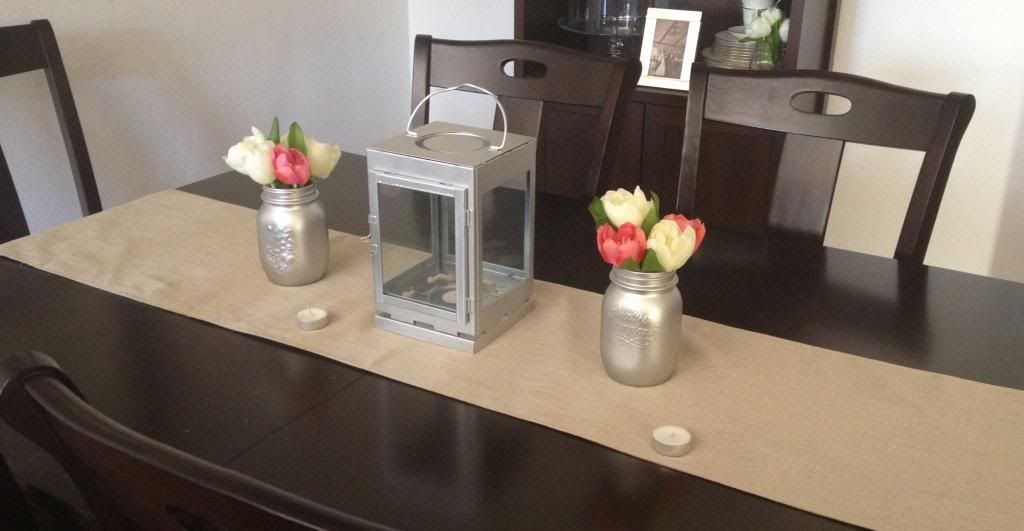 I put together a simple centerpiece for our dining table. I used mason jar vases that I made back in the fall (read about that
here
) and an old lantern we acquired from Ikea years ago. It was originally blue, so I used some leftover spray paint to turn it into something I could actually use.
I created my Happy Easter sign by painting a plain wood picture frame blue, then distressing it with sandpaper. I wrapped burlap over the glass, and made the happy Easter letters which I attached to ribbon using mini clothes pins.
I really wanted to put together a basket for Jacob's first Easter, but couldn't find one I liked out here.
I decided to take a regular basket we had around the house and turn it into an Easter basket.
Someone wanted to help Mommy with his basket.