Right now my whole family is a bit under the weather.
Everyone has a lovely "summer cold."
Is it just me or do those two things totally not go together?
My little guy has been handling it pretty well, just some sneezes and coughs while he goes about his business.
My husband is the real baby (and always is whenever he gets sick).
Thankfully this Baby Einstein toy came in the mail, so Jacob has something new to keep himself occupied with for a bit while Mommy takes a second to rest.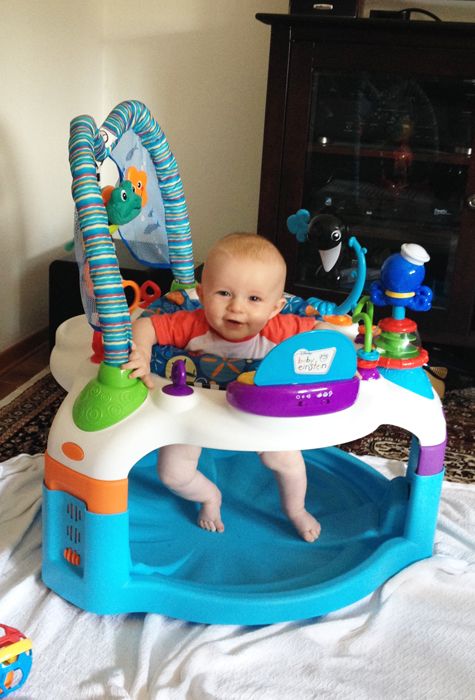 The other day I was watching some terrible television (Kardashians, my guilty pleasure) and caught my little man watching along as well.
Bad Mommy points for me.
If there was a thought bubble floating above his head, and I think it would read something like "what the hell?"

That's what life is looking like over in our neck of the woods right now.
Hopefully everyone is feeling better in the next few days, because we have lots of plans this weekend!