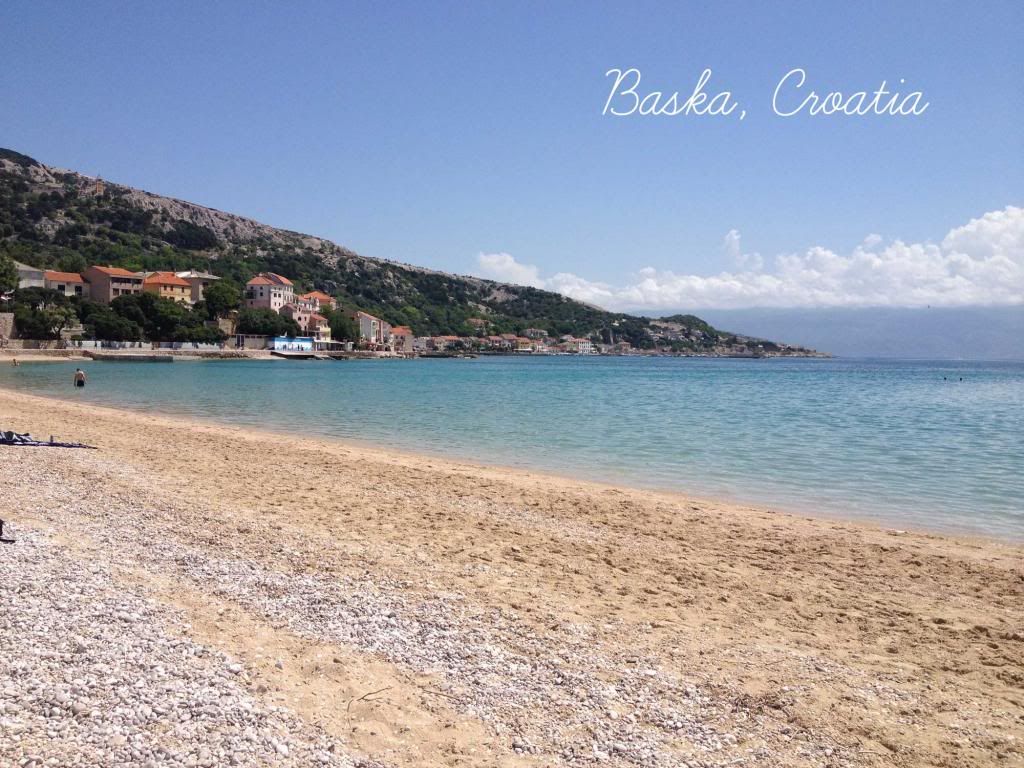 Baska is a little resort town on the island of Krk in Croatia.
We spent Memorial Day weekend there and enjoyed a much needed vacation.
Normally when we travel we bring the fancy camera and take lots of fantastic pictures.
Well, this wasn't that kind of trip.
This trip was about relaxing.
It was also the perfect destination for our first real trip with the little guy.
We stayed at the
Hotel Atrium
which sat directly on the main boardwalk.
We ate lots of yummy seafood, enjoyed the sunshine, and I even got to spend some time at the spa.
A fun perk when traveling in Croatia: Croatia's currency is the Kuna, and the dollar is worth a whole lot more. It's a welcomed break after having to pay for everything in Euro. 1 Kuna is about US 18 cents.
If you are looking for a break from all the site-seeing that is Europe, I highly recommend relaxing in Baska.