About a month ago, when my in-laws were visiting, we took a trip up to Lake Barcis.
Barcis is a little town about 20 minutes up the mountain from us that surrounds a gorgeous aqua colored lake.
It was one of the first warm days of spring, so we packed up a blanket and some snacks and headed up to one of our favorite spots.
We relaxed, had lunch, and just enjoyed the scenery.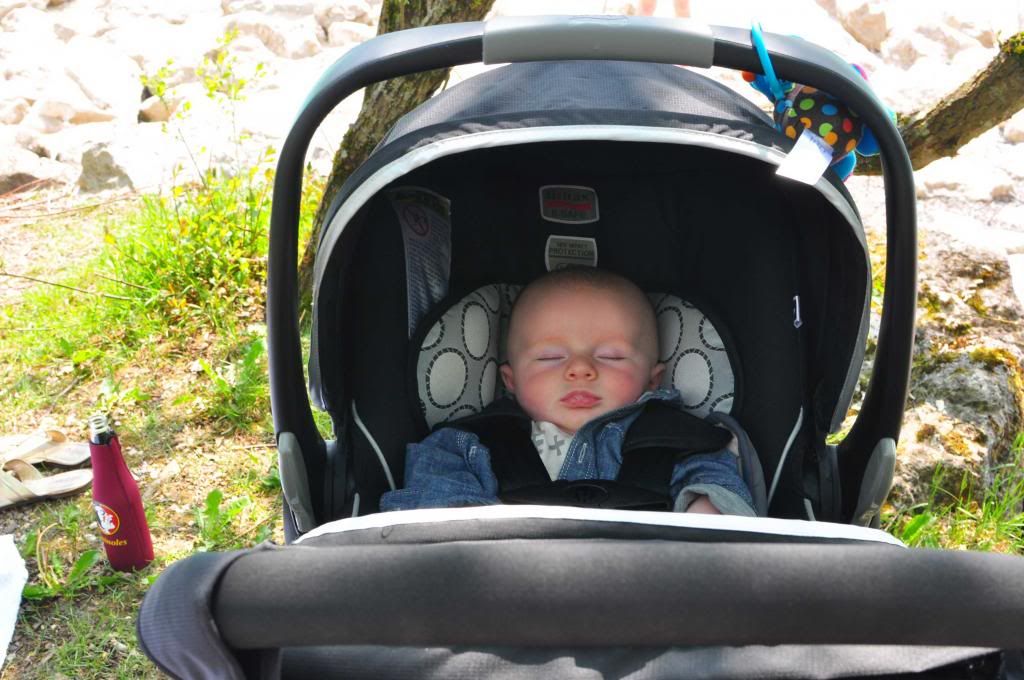 I believe the little man was only 11 weeks old when these pictures were taken. My how time flies!
This is one of my favorite places near where we live.
If you've visited us during our time in Italy, chances are we have taken you up here.
We won't have views like this in Florida, that's for sure!