After putting together my husbands Father's Day gift a few weeks ago (it involved a collage of photos), I came to the realization that there are very few pictures of my son and I together.
There are tons of Jacob with his Dad, but virtually none with his Mommy.
After dwelling on this for about a week, I decided to take action this past weekend.
My husband is great with a camera, but if a photo session becomes too much of an "ordeal" everything goes downhill fast.
So, in order to avoid a disaster I simply got up Saturday morning and announced that we were going to head down the street for a cappuccino. I grabbed the camera and told my husband that I wanted to go on a walk afterwards and snap a few pictures with my little guy.
Well, that laid back approach worked because I got lots of photos that I absolute adore with my favorite mini man.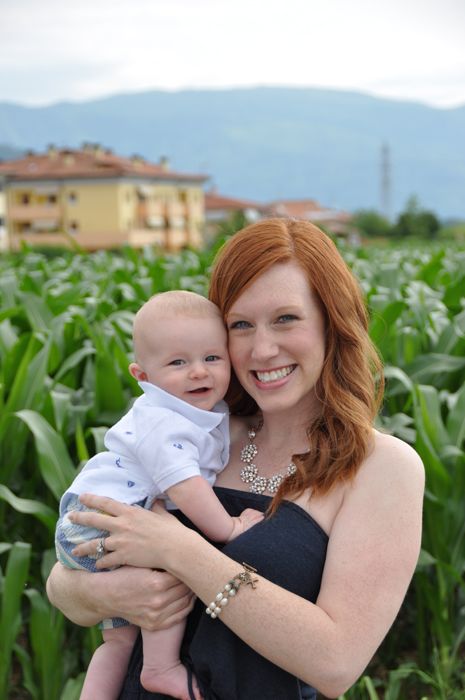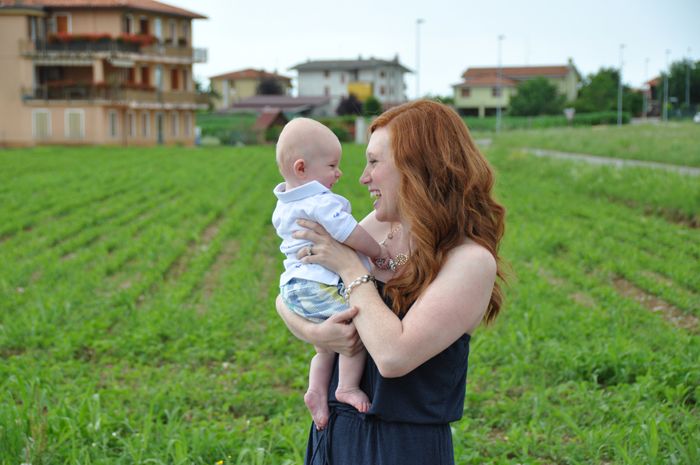 On me: Dress Jcrew (mine is from a few years ago, but you can find a similar style here)//Necklace Piperlime (mine is currently sold out, but they have many similar styles here)
I hope my little man always loves me this much.

If you have a little one, do you find it hard to get pictures with them?
I'm always busy snapping adorable pictures of Jacob by himself (or with his Dad), but I also love to have photos of the two of us together!