In case you didn't know, my husband and I are both originally from Portland Oregon.
Although I don't claim Portland as my "hometown" anymore, I did live there for the first fifteen years of my life.
In July after we said goodbye to Italy we flew straight to Oregon to introduce our family and friends to little Jacob Douglas.
Jacob's baptism was the highlight of the trip, but we did get to play tourists for a few days and enjoy some of the fun stuff that Portland has to offer.
Oregon has quite a slew of vineyards and wineries (hello, we even got married on one back in 2010), and visiting a few is a great way to spend a sunny afternoon.
It's not the same as Italy, but the views are still spectacular and Oregon has a certain charm that's all its own.
Once you get past the sticker shock, that is. The prices of wine in the USA are not similar to what you would find at the Italian vineyards.
Not even close.
One of our first stops was the Lange Estate Winery.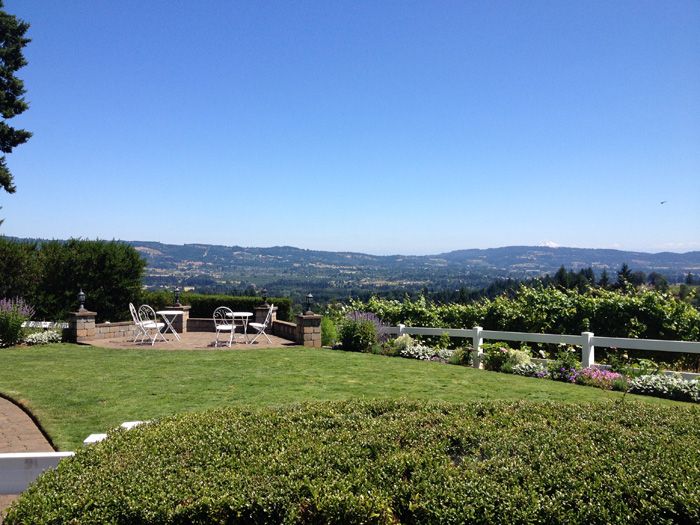 We snapped some pictures, tasted some wine, and moved onto our next stop.
If you are only able to stop at one vineyard in Oregon, make it Domaine Serene.
This place is gorgeous.
Even though I forgot to snap some pictures of the actual vineyard. Whops.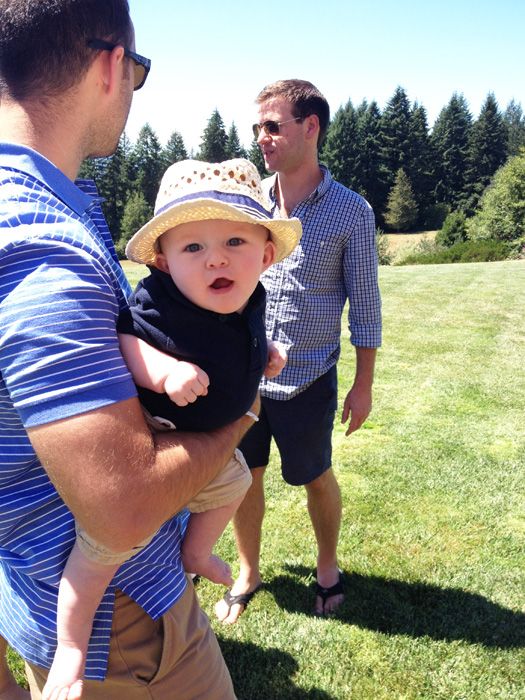 We relaxed in the sun as we were poured various wines to try.
Another place you must make sure to stop at while in Portland is Voodoo doughnuts.
With doughnuts named things like "Old Dirty Bastard" (my fav!) it's definitely a unique Portland staple.
We spent an afternoon downtown and even made our way up to the Rose Gardens.
Even though the main reason for our visits to Oregon is to see family, I still enjoy spending time exploring the city.
Until next summer!