Do you ever feel like life is just kicking your ass?
That pretty much sums up how I felt for the entire month of August.
September has never looked so good.
I am determined to leave all the stress (and exhaustion) of last month behind, and try get back into the swing of things.
I thought that finally getting a new post up on this little blog would be a great way to kick things off.
Everyone seems to be getting into the fall spirit all over social media, but since we live in Florida now the cool weather ain't coming round' here anytime soon.
With that being said, I did start to make small strides towards fall over the weekend.
This mama finally got herself a (much needed) pedicure.
Goodbye shades of summer pink, and hello (my favorite) dark brown.
I'm also currently obsessed with this fall's boyfriend jeans trend, and recently got my own pair that I've mixed into my usual shorts rotation. Jake isn't a fan but I'm in love. They are so comfortable and practical. I can roll around on the ground in them without a problem.
Thank you Jacob for the fantastic photo bomb.
"Why are you taking a picture of your jeans mom?"
I don't even know.
On Saturday we celebrated the kick off of college football season, which always makes things feel like fall.
This was Jacobs first gameday, and I'd say he loved it.
We have a little Nole in the making.
Now it's time for this post to end, because I am currently staring at this.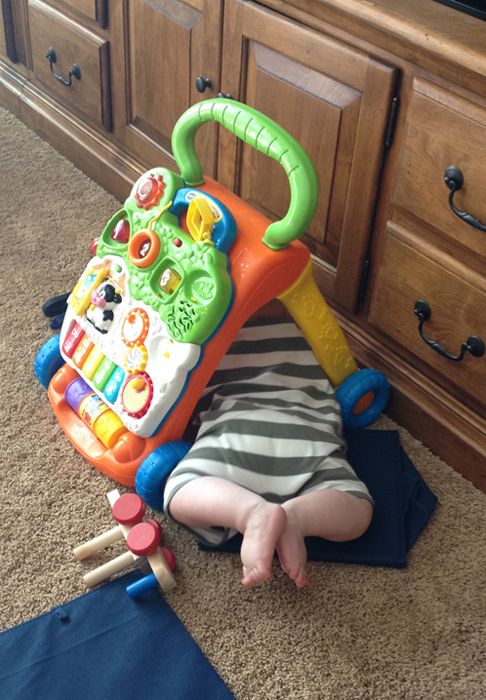 "Help me, I'm stuck!"