I hope everyone had a wonderful Easter!
Our weekend kicked off with a neighborhood Easter egg hunt down at the park on Saturday.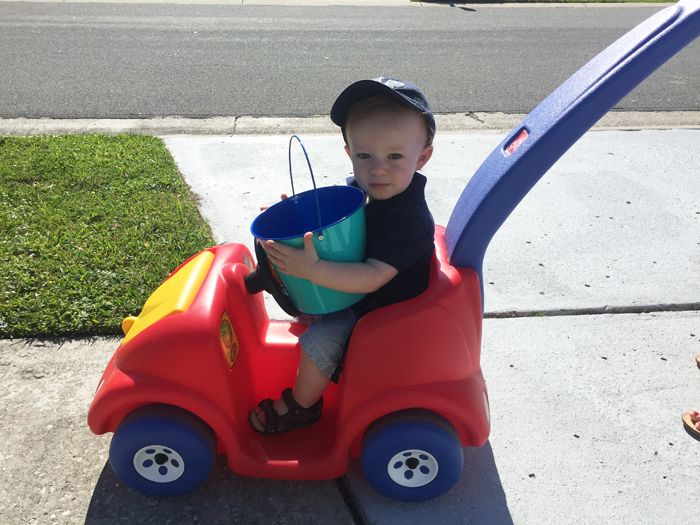 Even though Jacob has no concept of searching for eggs, he loved walking around and seeing all of the other kids.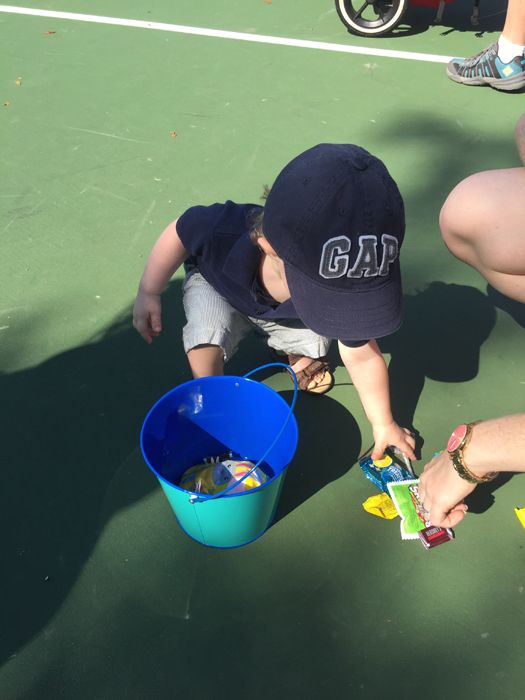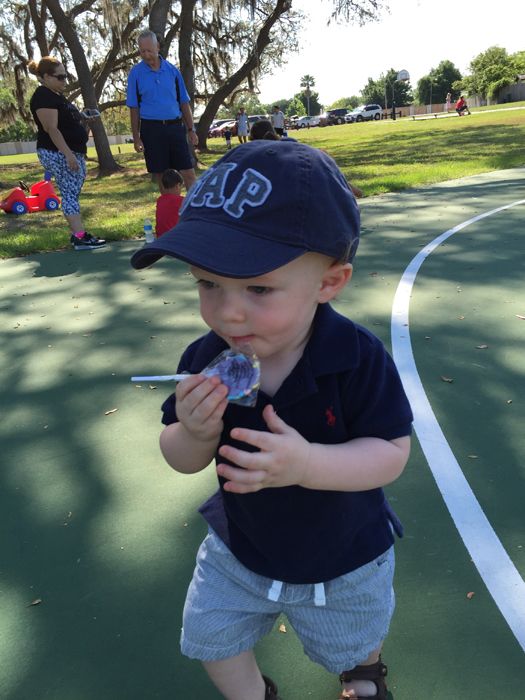 There was an Easter bunny at the egg hunt, but Jacob wanted nothing to do with him. Large furry things, whether its animals or people dressed like animals, are not something Jacob likes to get too close to.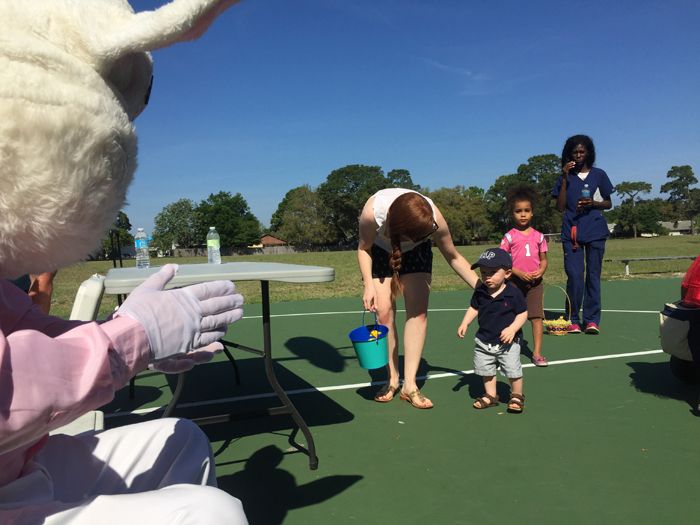 I can't believe that this is his second Easter! He is growing up so fast, I can't even handle it.
After some time in the sun we headed over to Nana and Grandpa's house for a dip in the pool.
Jacob absolutely loves the water, and I can't wait until he starts learning how to swim. For now he loves to hang onto his Daddy's back like a monkey and cruise around the pool.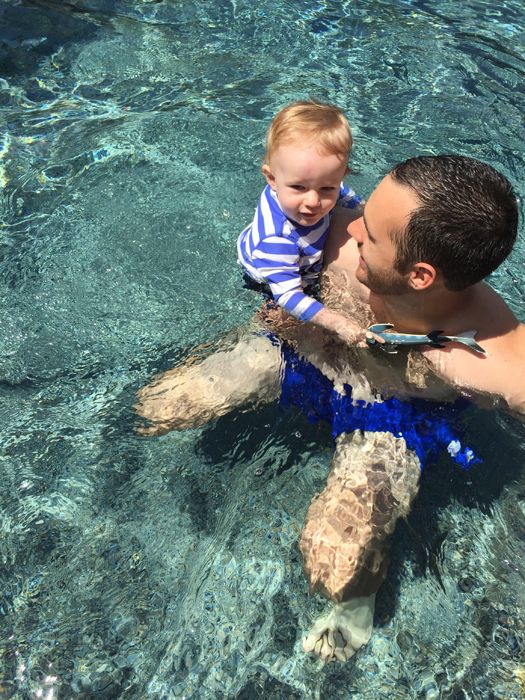 On Sunday the Easter bunny made quite the visit to our house.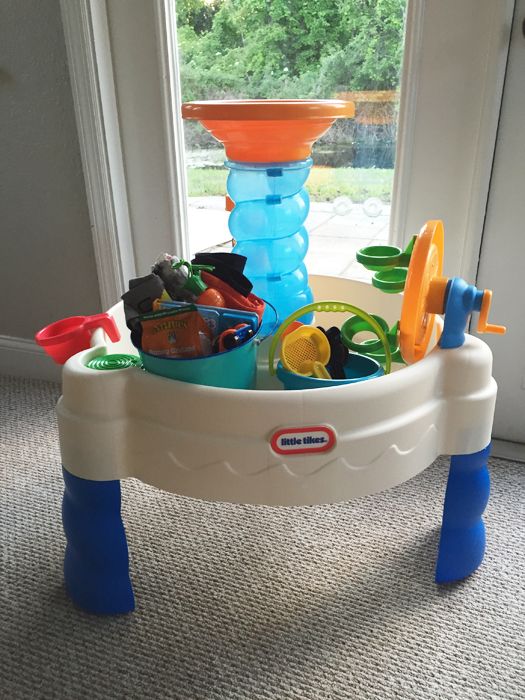 I made Jacob a traditional Easter basket, but I've been wanting to get him a water table to play with on the back porch and this seemed like the perfect opportunity. So that became a part of his Easter gifts as well.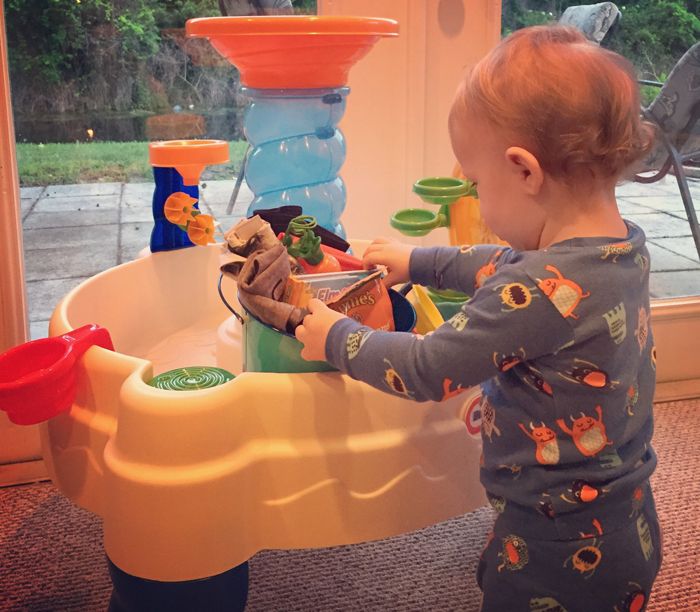 We headed to 9am Mass, and much to our dismay the nursery wasn't open. Jacob sat through the entire Mass with us like a champ, it was an Easter miracle.
After church we met up with my parents for brunch at Cask & Larder.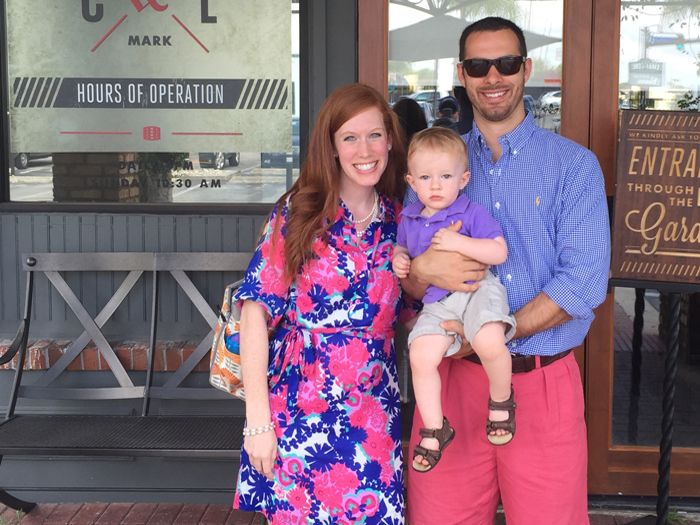 My brother is the sous chef there which made everything extra fun.
Brunch was amazing, and with fully stomachs we rolled ourselves home.
The rest of the day was spent relaxing, which is exactly what we needed.
It was such a wonderful Easter, and I am so thankful that we were able to spend it with family!