The time of year, all of the fun activities, the decorations, costumes, all of it.
This past year Halloween fell during a rather hectic time in our lives. We had just moved into our new home a few weeks prior, so everything was rather chaotic.
I was so excited that it was Jacob's very first Halloween, and I didn't want him to miss out on anything.
Even though I wasn't sure where all of our Halloween decorations were, I tried my best to make due with what I had at my disposal.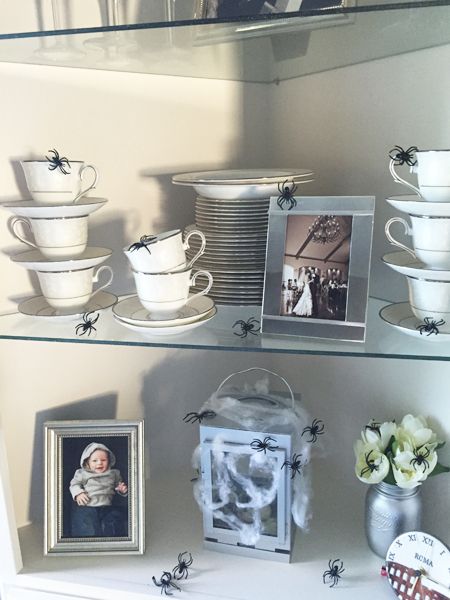 We made a family trip to the pumpkin patch where Jacob wasn't too sure about the whole pumpkin/hay thing.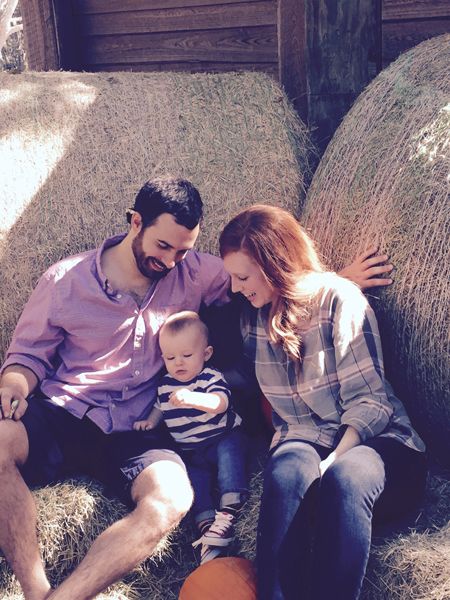 No worries though, when it came time to carve pumpkins he was all about it.
I'm not exactly known for having stellar carving kills, so that's why our pumpkin is about as basic as they come. It's a good thing that 8 (almost 9) month olds don't care.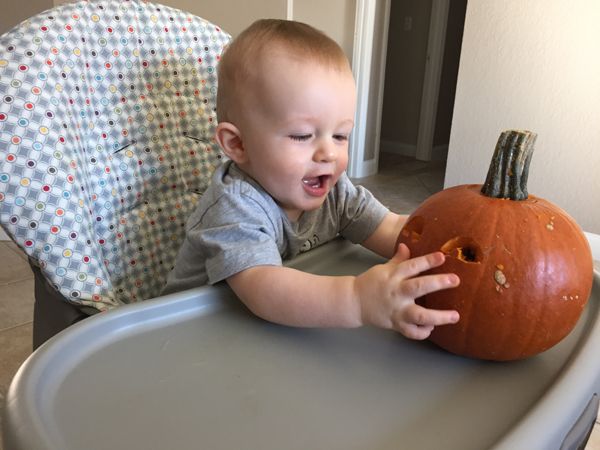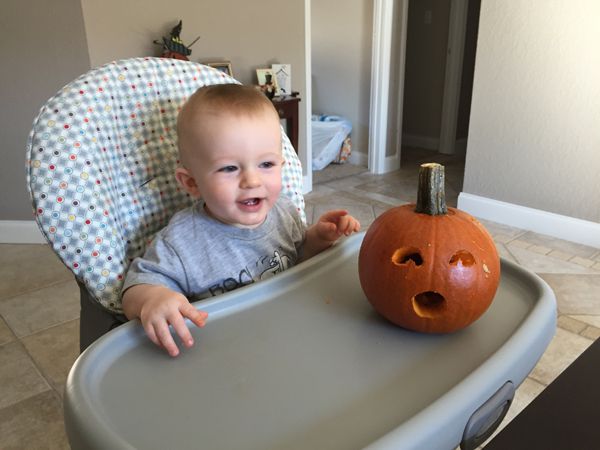 Jacob's Halloween costume might have been my favorite thing ever.
I still cannot look at pictures with out laughing, and it was hilarious watching him crawl around in his shark costume.
We didn't take him trick-or-treating because he couldn't even walk yet, but we did walk around the block of my parents neighborhood so he could look at all of the other kids running around in costumes.
We didn't watch very many scary movies that Halloween but I am happy that we were able to make the holiday special, despite all of the craziness that was happening at the time!