Father's Day is just around the corner, and if you are looking for an easy customized gift to make you've come to the right place.
Glass etching is super easy, and if you've never tried it before I highly recommend it.
This year for Father's Day I decided to make my husband a customized etched glass beer mug, with our son's birthdate on it.
All you need for this project is whatever glass item you want to personalize (I picked up this inexpensive beer mug from Walmart for $3), etching cream (you can find this at Michael's), a brush, and a stencil of whatever you want to etch.
I used my Cricut to cut out my stencil, but I know that if you search Pinterest there are other ways to make stencils that don't involve craft machines.
I peeled away the letters so that I was left with the outline for my stencil.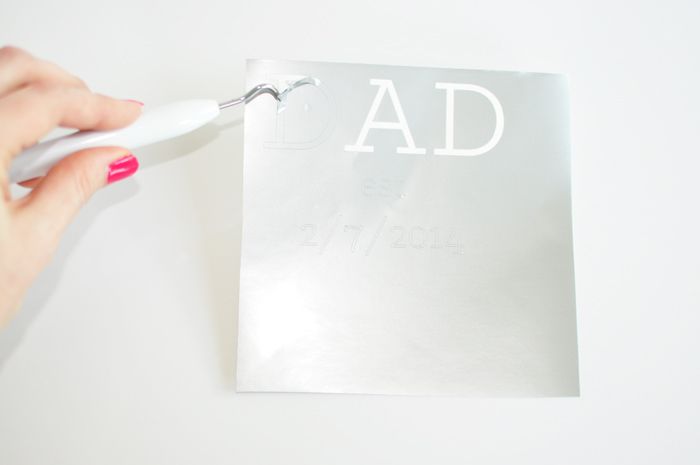 I carefully placed the stencil on the beer mug, making sure there were no bubbles near the letters.
Next I generously applied the etching cream to the glass, and let is sit for a good 10-20 minutes.
I've found that the longer I leave the cream on, the better.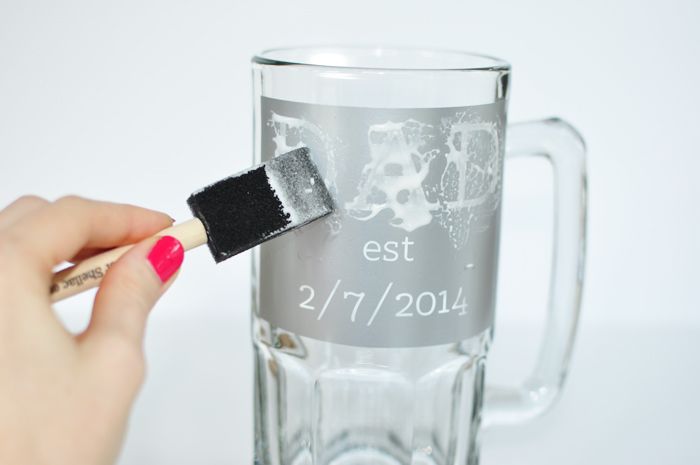 I put the glass under running water in the sink to wash off the cream and peel away the stencil, and was left with a beautiful etched glass mug!
Paired with a 6 pack of Dad's favorite beer, this Father's Day gift is sure to be a hit in our house.
Happy Father's Day!
Sincerely,
Nicole