We will be adding a baby girl to our family this fall and I could not be more excited about it!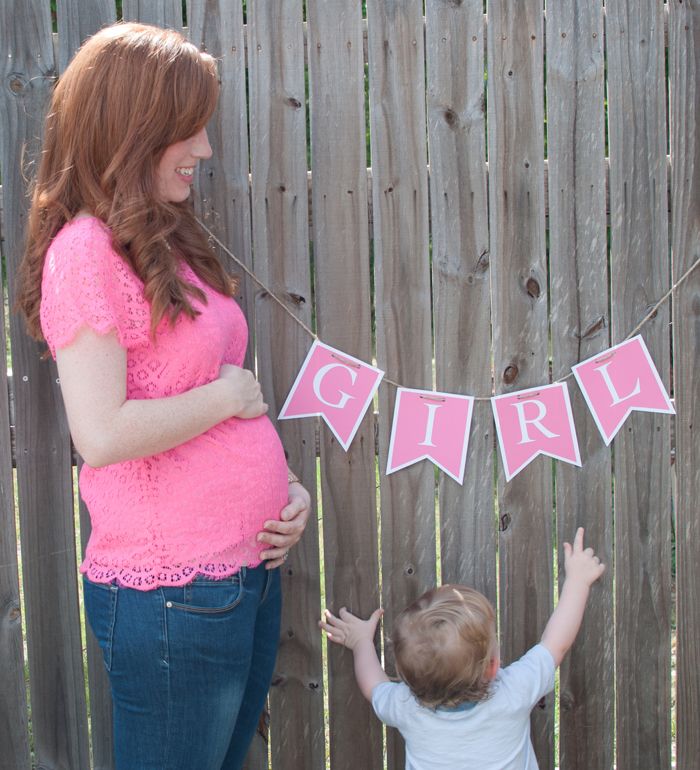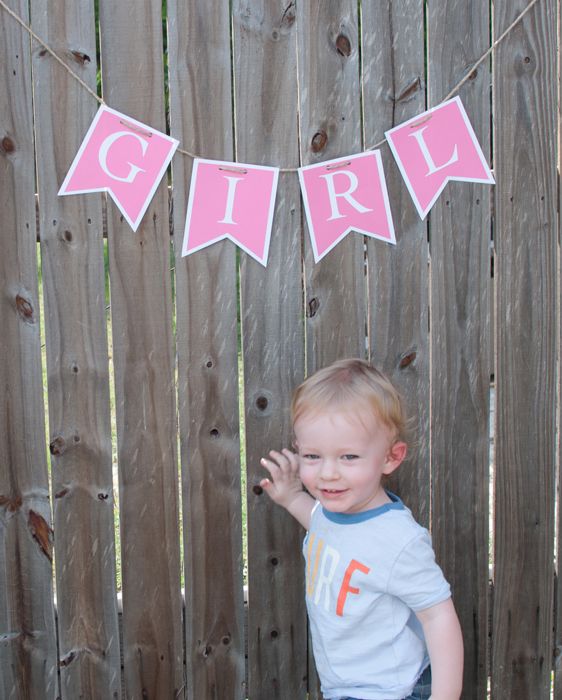 Pink lace shirt from JCrew Factory / similar one can be found here.
I have to admit, things have been a little different with pregnancy number two.
Chasing a toddler around sure takes up a lot of my time, but I am SO excited about our baby girl.
I knew I wanted to announce our news in a special way, because if I'm being honest I really haven't been documenting this pregnancy like I did my last one.
I made my "girl" sign out of card stock during Jacob's nap time, so quick and easy!
I used my Cricut to cut out the pennants and the letters, but it could easily be done with stencils and scissors. I used good old fashioned glue stick to attach everything, punched a few holes, and laced some jute through it.
Now that I've reached the halfway point and we know that we are having a "she", the fact that there is going to be another tiny little human here soon is starting to set in.
How will I continue to give Jacob all the attention that he needs and craves once the new baby arrives?
How will our family dynamic change?
What the heck is life going to look like with a newborn and a toddler?
Will I ever have time for myself again?
These questions (along with many others) are constantly floating around in my mind. I know that things will workout (they always do), but it doesn't stop me from worrying and wondering!
If you have two (or more) children how did your family adjust?
Sincerely,
Nicole