Right now I am obsessed with navy blue and coral together, especially with gold accents.
We painted our living room a smokey shade of navy (Sherwin Williams "
smokey blue
"), and this color combo is definitely what has been inspiring me as I work on decorating our space.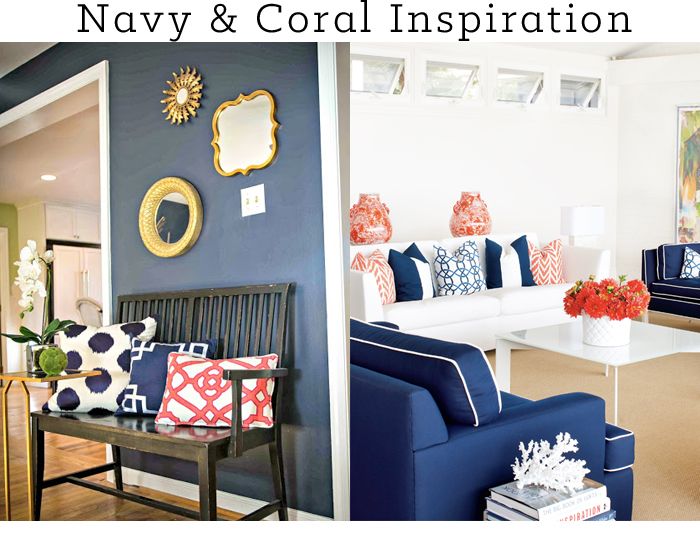 images via left//right
I am not the kind of girl who can live in a neutral-only home (even though I know that's the trend right now), and I love the statement these bold colors make.
I still have a lot of work to do before I achieve the look I want in my own living room, but you have to begin somewhere. I decided that throw pillows were a great place to start.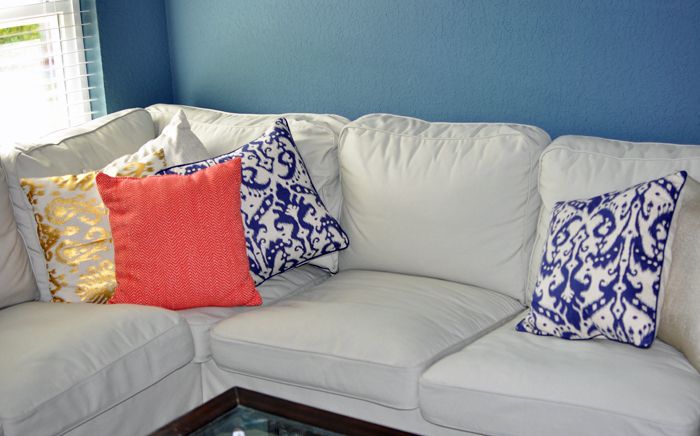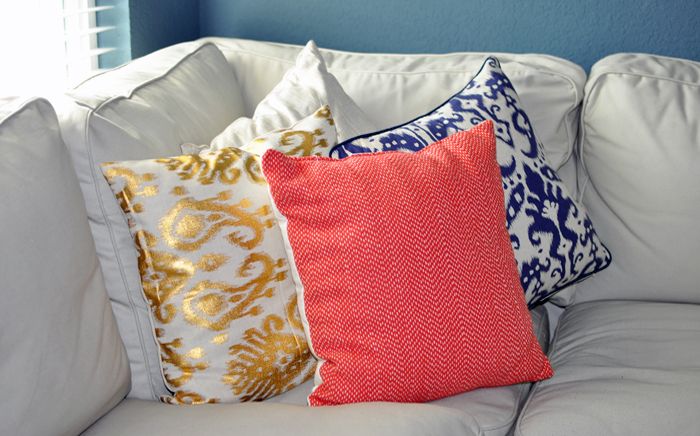 Since I have a lot of navy blue going on already, my goal is to add pops of coral, gold and white whenever I can.
Right now I'm working on finding accent pieces to really make my vision come to life, so stay tuned!
Sincerely,
Nicole