I am a big fan of card stock banners.
They are SO easy to make and are a perfect way to make something a little more festive, whether it's a holiday or special event (
here's
a card stock banner I made for our gender reveal).
The best part is if you use stuff you already have it won't cost you a dime!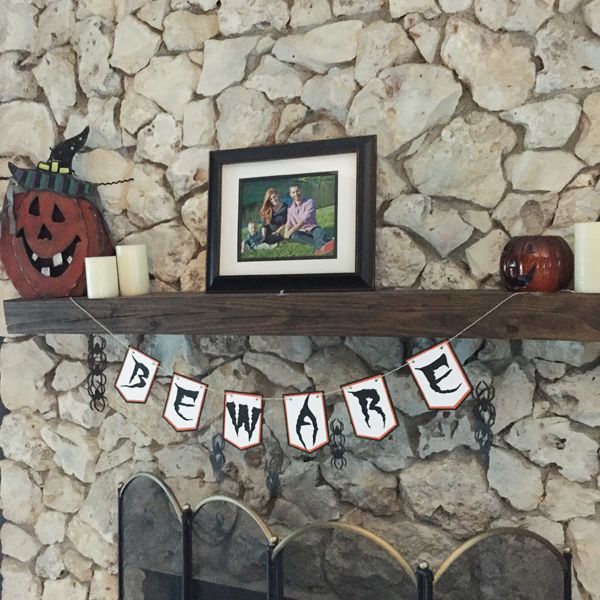 I recently made this
beware
Halloween banner for our mantle.
Since we are moving on Halloween, I decided to decorate our home back in September.
I love holidays and didn't want to miss out on Halloween just because our home would be packed up during the month of October.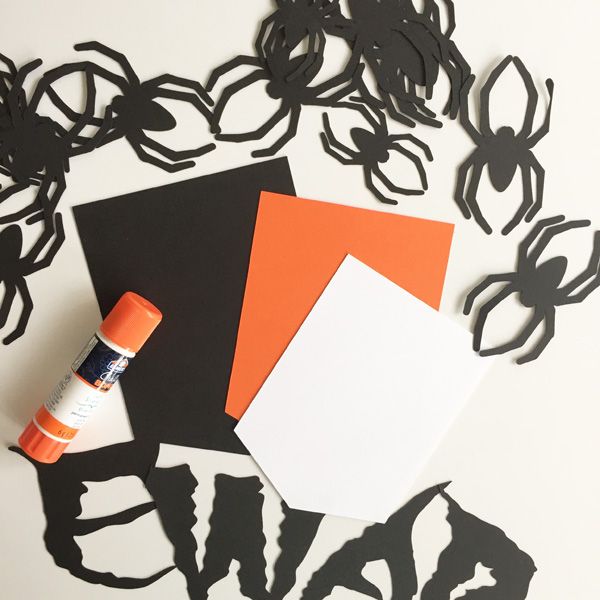 What you will need:
Black, orange and white card stock
Stencils for three different size pennants, beware letters, and spiders
Glue stick
Needle and thread (if you want your spiders to dangle)
Bakers twine or string of your choice
Start off by cutting out your pennants, beware letters, and spiders.
I used my Cricut to make mine, but you could easily use stencils for this project.
Using glue stick, attach your pennants, largest to smallest.
I used a needle and thread to attach the spiders to the bakers twine. I chose to use thread because it's nice and thin, so that all you really see are the spiders dangling off of the banner.
This card stock banner was so simple, and I love the festive addition it makes to our mantle.
Jacob was especially partial to the spiders, and we lost a few to curious toddler hands.

Happy Halloween!

Sincerely,
Nicole