We made it!
Peace out Florida, the Cravinhos are now officially Oregonians.
We are so excited to be calling Bend home, and I cannot wait to get out and explore some more.
Things have been all about trying to get settled and unpacked, but we have managed to squeeze in a little fun here and there.
Last weekend the four of us ventured out to breakfast at this adorable and delicious little restaurant called McKay's cottage. I embraced fall with some pumpkin pancakes and a hazelnut latte.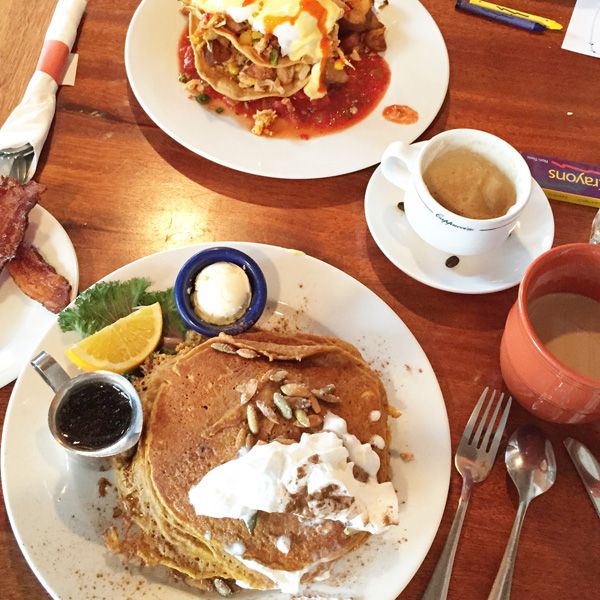 After breakfast we decided to make the twenty minute drive up to Mt. Bachelor to show Jacob snow for the first time.
He was pretty confused and a little weary, but after watching his did make (and throw) a few snowballs he warmed up to it.
Annabelle stayed in the nice toasty car, except for a super quick photo op.
Clearly, she was not feeling it. Jacob is being mesmerized by the snow plow driving by.
I am loving our new town, and even though moving with a four week old and a toddler was totally insane I am so happy that we're here!
Right now we are staying with my parents (who also just made the move) until we get a chance to find a place of our own.
Things have been too chaotic for me to even think about house hunting, so for now I'm just going to enjoy our current view, which isn't too shabby.
Sincerely,
Nicole