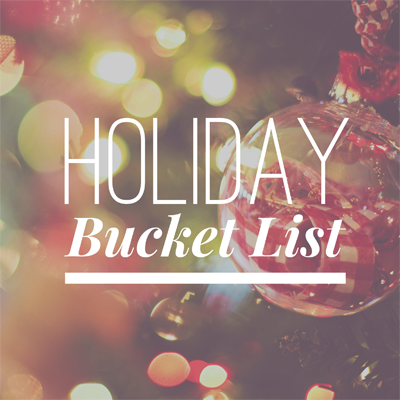 It's officially December!
This is my absolute favorite time of year, but unfortunately it tends to go by way too fast.
I always have so many jumbled ideas of holiday activities that I want to do, and then suddenly I blink and Christmas is over.
This year I complied a few of my favorite traditions, some old and some new, that I want to be sure to enjoy this Christmas!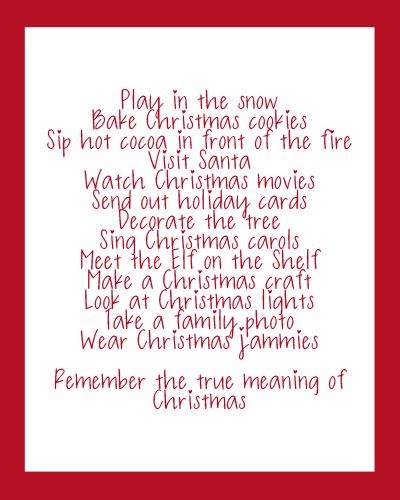 There's a few of these that I was able to complete this past weekend, so we're already off to a good start!
What are some of your favorite holiday activities?
I'd love to find some new ones to add to my list!
Sincerely,
Nicole Leeay