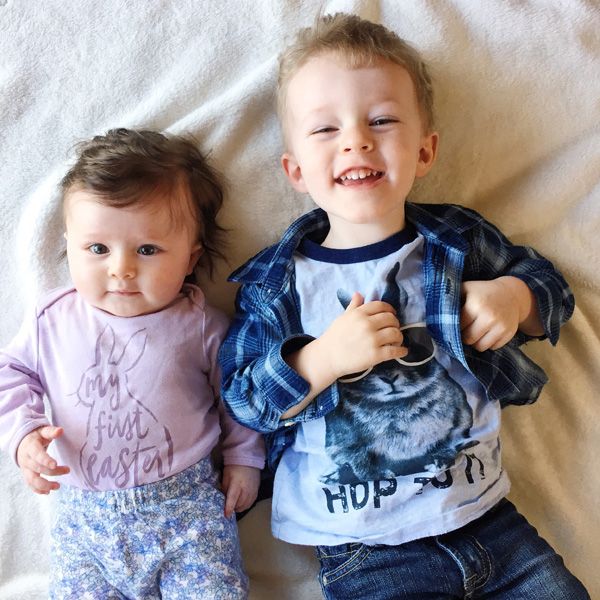 I typically like to go all out for every holiday, but lately I've been slacking. A lot of it has to do with the fact that we aren't in our own house yet (only a month and a half to go!), but I've been feeling guilty even though my eldest is only two and really doesn't have a clue. #momguilt.
With Easter just around the corner I decided to dust off my "awesome mom" badge and take advantage of the week we have left.
Here are a few of my favorite toddler approved Easter activities that take very little effort!
Fingerprint Easter chick card
: Because who wouldn't love a homemade Easter card with little finger prints? This is the perfect Easter card for grandparents.
Egg Dying
: What says Easter more than dying Easter eggs? I used
this
method last year when Jacob was only a year old, but seeing as we live in a much colder climate now, I'm going to have to find a different way. Perhaps the whisk trick or using muffin tins. Either way I think it'll end up messy.
B is for Bunny
: This is perfect if you've been working on learning letters with you kiddo!
Jellybean color sorting
: This is great for teaching your child colors, although I just used regular construction paper instead of paint samples (um, I'm not going to run to the store for that). Be prepared for you tot to eat some jellybeans though, there's no avoiding that!