There's a new bow shop in town, and their name is
Lottie Lemon
.
The first thing I noticed when I received our bows in the mail (besides the adorable patterns) was their awesome quality!
They are very well constructed and the fabric has a nice weight to it.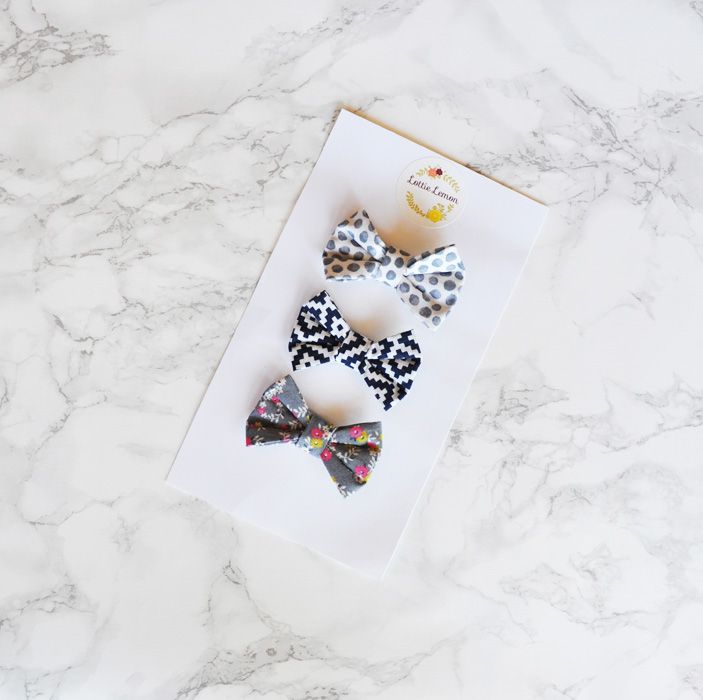 These bows were given to me in exchange for an honest review. All opinions are completely my own.
Annabelle has quite a head of hair for her age, so we skipped right over the headband stage and have gone straight to clips. Her bangs are so long now that bows have become a necessity to keep her hair out of her eyes! These are the perfect size and look absolutely adorable! They also stay in her hair well, which is important when you're dealing with a busy 7 month old.
Lottie Lemon classic bow in "milly"
Lottie Lemon offers a variety of different patterns. We choose dotty, milly, and tribe in the classic bow style and love them all!
At 3 bows for $12 these are a steal!
I love shopping small, especially when I'm buying from fellow mamas. These are quality bows at a great price point!

Sincerely,
Nicole