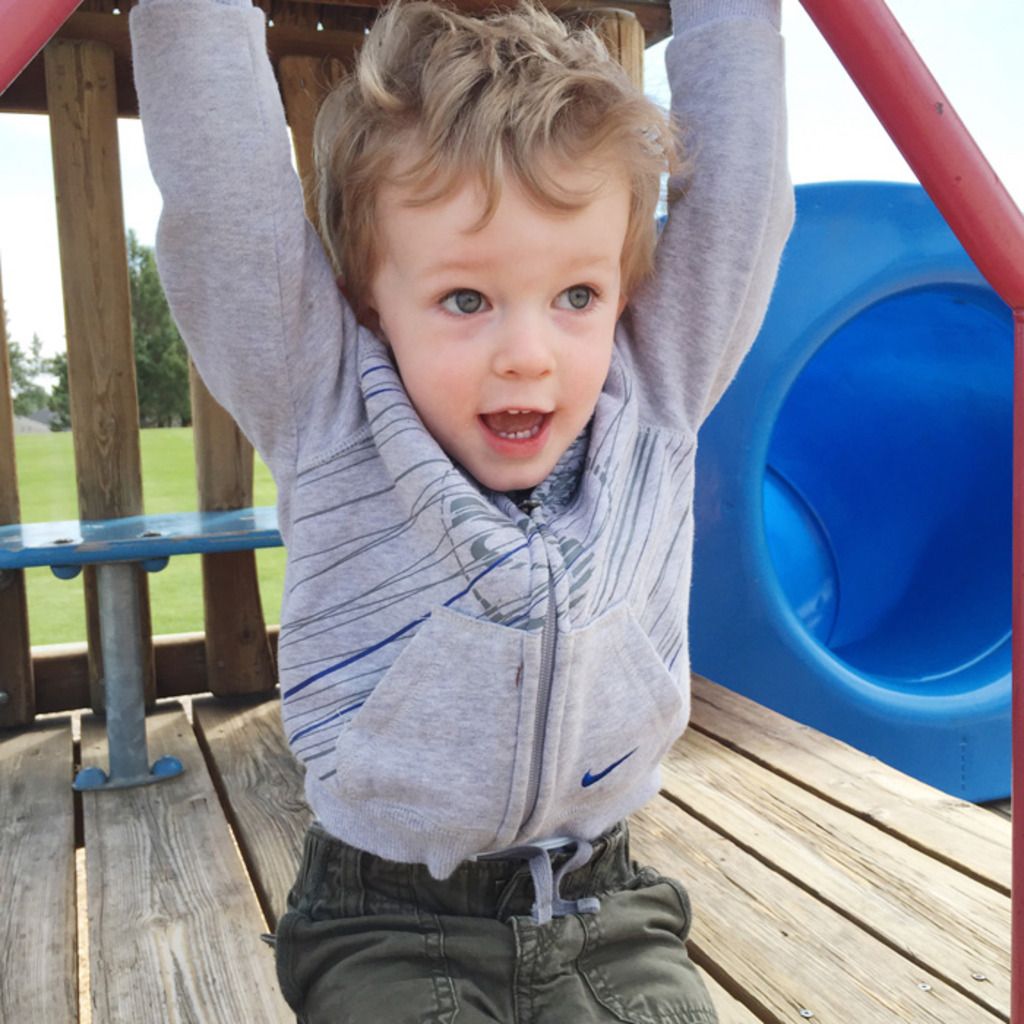 The temperature isn't quite as warm as I would like, but we decided to kick off our Memorial Day weekend early with a trip to the park!
It's a holiday weekend, which means that shops have also kicked off the weekend early with their Memorial Day sales!
Here are what some of my favorite shops (big and small) are offering this weekend:
Gap
Gap is offering 35% off your purchase, which isn't anything super exciting. But they've marked down a ton of their baby dresses and some swim suites, so with the already existing sale price plus an extra 35% off that's a pretty good deal. I am loving this
striped romper
and I've already snagged this sweet little
swim suite
for miss Belle. Jacob has
these shorts
in three different colors (love them!) and I'm going to have to snag him a pair of these
slip on tennis shoes
. He had a pair last year and loved them!
Classic Dot
Classic Dot has select moccasins on sale this weekend, and for $25.99 you can't go wrong.
They always offer free shipping too! I'm obsessed with these
flamingo moccs
.
Land of Nod
Land of Nod is offering 15% off of everything this weekend, and I feel like they don't run specials very often. I really want this
changing pad cover
for Annabelle's nursery and how sweet is this
flamingo growth chart
!?
Old Navy
Old Navy has 50% off all tanks, tees, shorts and swim for everyone.
I want to grab these
denim bloomers
for Annabelle in the next size, she has them in her current size and it is too cute. I'm also obsessed with this
patriotic swim suite
and this little
tank
is too good of a deal to pass up!
Lachlan and Lenny
Lachlan and Lenny
is a small biz I recently discovered and fell in love with! This mama makes gorgeous custom watercolor portraits and I cannot wait to share more about this shop soon!
She is offering 15% off any portrait with the code REMEMBER until Monday night!
I am sure there will be many more sales popping up through out the weekend, these are just a few that I'm looking forward to!
I hope you enjoy your holiday weekend, and God bless those who served and continue to serve our country.
Sincerely,
Nicole