I'm starting a new series to share how I tackle dinner time in our home!
Both my husband and I are all about healthy eating, and I love it when I can find meals that my toddlers enjoy as well. We prefer to sit down to dinner as a family, a tradition that I think is SO important to start early.
For some reason a lot of people think that if you are eating clean or on a program like the 21 day fix that you can't make meals everyone will enjoy- that's just not true!
Every week I'm going to be sharing some of my favorite super easy, clean eating, kid friendly dinners that I like to make for my family.
All of these meals are 21 day fix approved, or they can easily be tweaked to meet those requirements. Interested in starting your own journey to a healthy lifestyle, or want to know more about the 21 day fix?
Click here
!
Today I have one of my all time favorite recipes to share with you: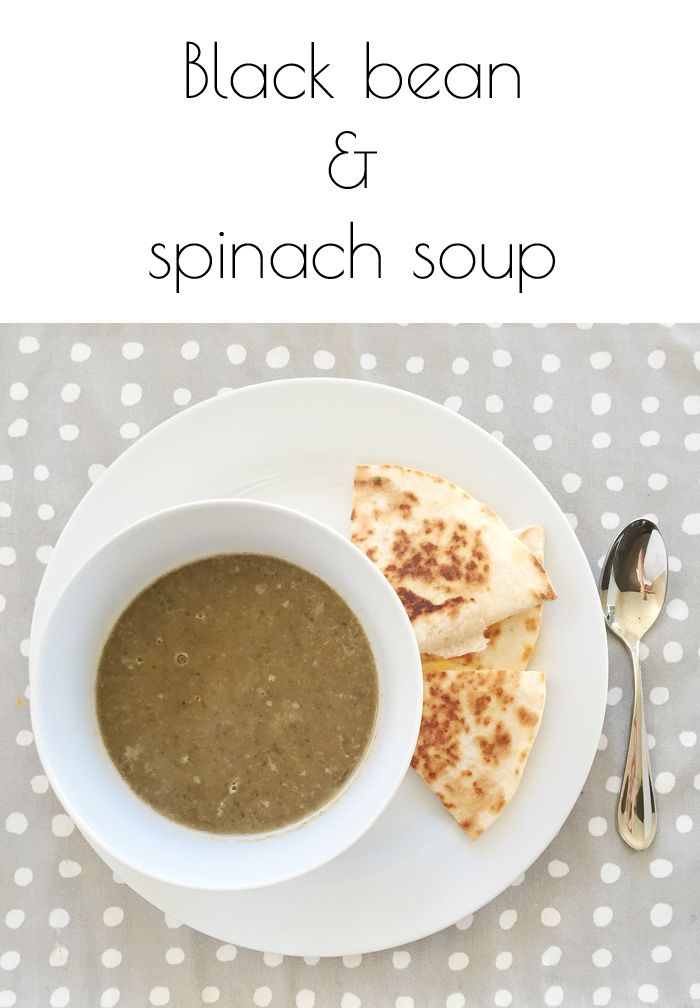 This black bean and spinach soup is always a staple in our home during the fall and winter months.
It is SO simple to make- there is nothing I love more than tossing everything into one pot and then walking away.
The beans help to make this a heartier soup, perfect for dinner time.
We often serve it with quesadillas (great for dipping!), or sometimes add shredded chicken to the soup once it's finished.
If your kiddos aren't huge soup fans, just give them the quesadillas and call it a day!
Ingredients
2-3 cloves of garlic (minced)
1 yellow onion
1/2 red bell pepper (cubed)
32oz vegetable broth
3 cups baby spinach
1 can of black beans (rinsed and drained)
1 bay leaf
salt + pepper to taste
Directions
Heat 1 Tbsp of olive oil in large pot. Add minced garlic and onion, mix around until it starts to soften (about 4 minutes). Add red bell pepper, satay until softened (another 4 minutes). Things should be smelling good about now!
Pour in vegetable broth, add spinach, beans, bay leaf and salt + pepper. Bring soup to a slight boil, then turn down to simmer. Let simmer for at 20 minutes.
Use immersion blender to puree soup.
Enjoy!
If you're on the 21 day fix I would count this soup as 1 green container and 1 yellow container. Don't forget to count a red container if you decide to add chicken to the soup!
Sincerely,
Nicole