Can I just tell you how thankful I am that we have a playroom?
Most of the time it looks like a bomb went off, but as long as it's all contained to this space I really can't complain.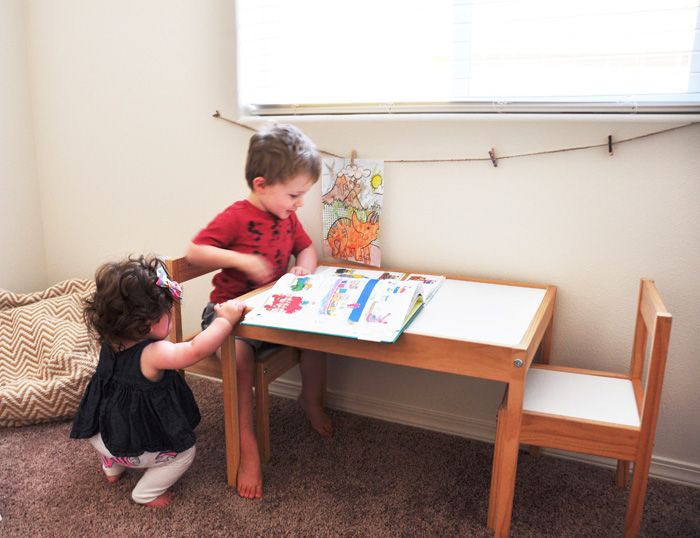 One of the selling points of this house for us was the 4th bedroom, which was advertised as an "office."
Being a mama of two littles that of course immediately translated to "playroom."
Having a place that is specifically dedicated to toys and my childrens crazy antics helps keep me somewhat sane.
The decorating process has been a slow one. It was almost summertime when we finally moved into our home, and honestly who really wants to sit inside worrying about that stuff in the summer?
The playroom is far from being done, but I wanted to share a few peeks of it with you all now!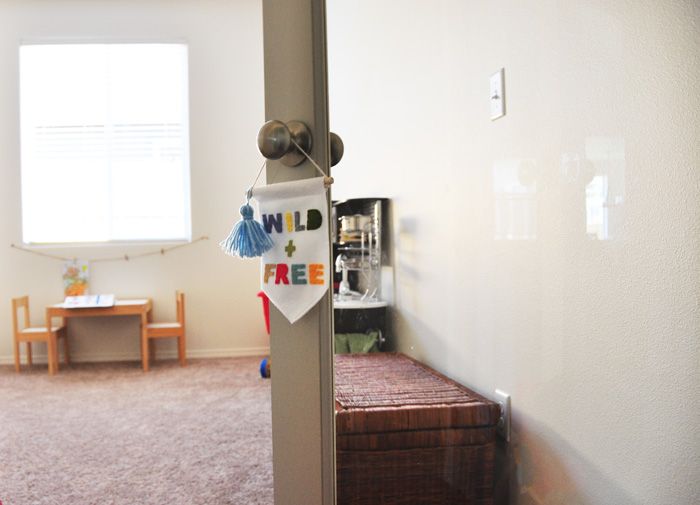 This sweet "Wild + Free" banner is from a super cute Etsy shop called
SillyOllie
. They have tons of different awesome banners and wall art, and I always love to support a mama run shop!
I love to make comfy little "reading corners" for the kids. They each have one in their bedrooms, and I wanted a little space like that in their playroom too. We have SO many books that I've started using different types of cute bins (along with bookshelves) to store them.
Even though we have a ton, I believe that you can never have too many books (and so far I've already gotten a few for Annabelle's birthday, eek!).
I used twine and small clothespins to make a fun spot to display artwork. Both the kids love to sit at this little table, so I'd say it's a definitely must-have from Ikea.
prints c/o The Pretty Printcess
I am OBSESSED with these superhero prints from
The Pretty Printcess
. She makes all types of affordable custom prints, and when I spied these superhero ones I just had to have them for the playroom!
That wicker chest was my first ever thrifted item- $5!
If you were to remove the lid (which is rarely ever on) you would find all sorts of random toys. That's my secret for a quick cleanup, throw everything in the toy chest.
I'm still on the hunt for some more fun pieces to fill the walls of this space, so I'm sure it'll be an ongoing work in progress.
Now if you'll excuse us, we have some playing to do.
Sincerely,
Nicole