Happy Halloween everyone!
If you have a sweet tooth and are anything like me then you are probably going to indulge in a little candy and sweet treats today. That's ok, were only human and I totally believe you shouldn't completely deprive yourself! BUT once Halloween is over it's time to get rid of all that temptation!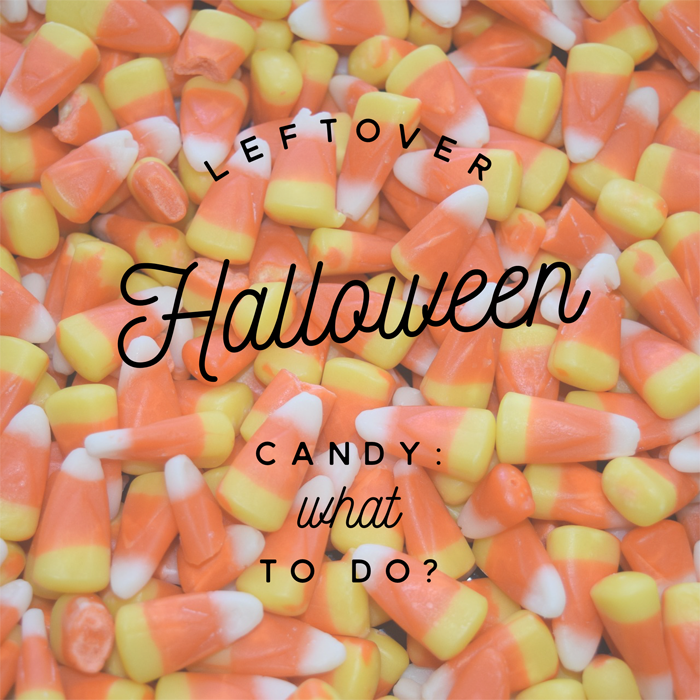 Today I'm sharing two awesome ideas for donating your leftover Halloween candy:
1. Cash for candy through the buyback program
The Halloween candy buy back program will pay $1 for each pound of candy donated. Click the link to search for a dentist in your area that particiaptes in the program.
2. Operation Gratitude
Mail leftover candy to your troops! This program sends donated candy to our deployed troops, just click the link below to find a location near you!
We only bought 1 bag of candy for trick or treaters yesterday, so I'm keeping my fingers crossed that we can get rid of it all! If not I will for sure be getting it out of the house tomorrow, because I have zero self control. I love the idea of donating it to our soldiers, especially since we ourselves are a military family.
I'm also hosting a free 4 day sugar detox challenge over on Facebook, which is a great way to get back on track after a sugar induced holiday weekend! It's super easy to join, all you have to do is:
2. Click "interested" in
the event
so that I can add you to the closed group.
The challenge starts tomorrow November 1st and is completely free. It will be full of tips, info, motivation and yummy recipes!
Let's stay healthy through this holiday season!
Sincerely,
Nicole