It's been well over a month since my sweet baby girl turned one, and I am just now getting around to sharing it with all of you!
This birthday was a little bittersweet because I'm a little sad for my babe to be growing up, and her daddy wasn't able to be there with us for it.
I knew for months prior that I wanted to do a woodland theme. It seemed like the perfect thing for fall and where we live!
I was so busy during the weeks leading up to the party that I was lucky it sort of all came together. I had been picking up stuff throughout the mont of September here and there (her actual birthday and party was October 1st), and definitely kept things low key.
I got the super cute Happy Birthday banner and coordinating party invitations from
Prints for Events
. They matched the party theme perfectly and I couldn't be happier with how they turned out!
I'm pretty sure the invites were one of my favorite things from the party.
I always prefer to do cupcakes for big events, it's just so much easier than a cake. I found the sparkley "Annabelle's 1st Birthday" and "One" cake toppers from
Topper That custom cake toppers
.
I used fake moss that I picked up from Michael's along with a faux wood slice and faux sparkly acorns to go along with our woodland theme.
I served pretzel "sticks" and a veggie platter to snack on, along with spiced apple cider and coffee. I also made leaf shaped sugar cookie cut outs that big brother helped me decorate the day before.
I used my rustic chalkboard for a month by month photo display of Annabelle, which was a big hit!
The "one" high chair banner was a super easy DIY that I threw together last minute, thanks to my Cricut.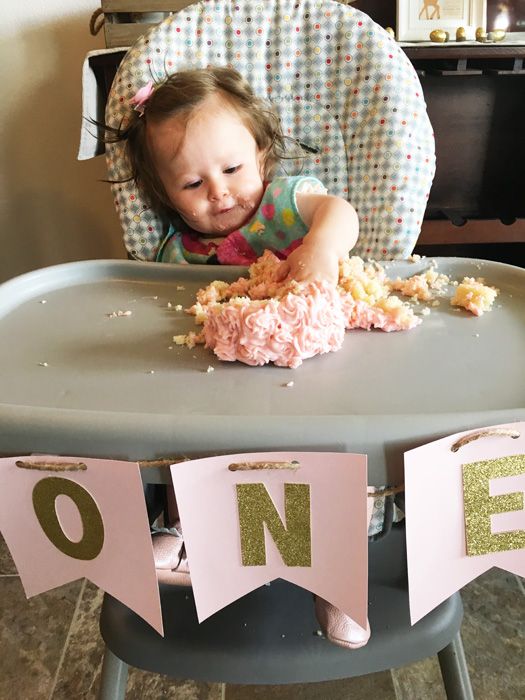 Throughout the whole party, and even now a month later, poor Jacob keeps asking when his birthday party is. We've got a few holidays to get through first little buddy!
Even though Jake wasn't able to be there, Belle was surrounded by friends and family who all came to celebrate her very first birthday!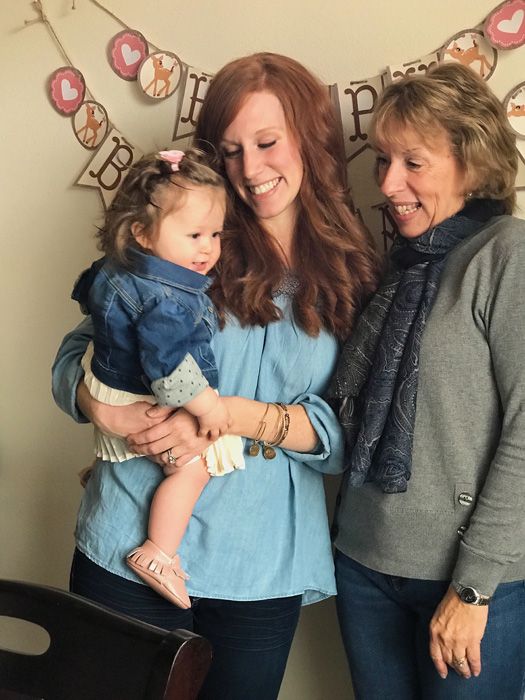 on Annabelle:
Sincerely,
Nicole